Fractora™ - Radiofrequency Wrinkle Treatment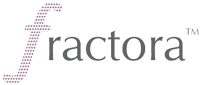 bodySCULPT® a comprehensive plastic surgery practice in Manhattan, New York City, offers Fractora™ radiofrequency wrinkle treatment that slows down the effects of aging and restores the youthful look of your skin.
Developed to work with the BodyTite™ System, Fractora™ provides dramatic improvement in skin and wrinkles by restructuring deeper tissue. It is a revolutionary new handpiece that uses fractional radiofrequency energy for effective treatment.
Fractora
is Best for Treating
Wrinkles and lines around the eye, lip and chin area
Loose skin of the cheeks, jowls and neck
Wrinkles on the back of hands
Smoker's lips
Crow's feet
Acne scars
You will see noticeable improvement of fine lines, deep wrinkles, skin tone and texture with this radio frequency procedure. Fractora™ can be safely used to treat loose skin and acne scarring in darker skin types as well. Fractora™ fractional skin resurfacing treatment is extremely effective, and side effects are minimal.
bodySCULPT® continually offers you the best of all worlds when it comes to plastic surgery. To find out if Fractora™ by Invasix is right for you, contact us today.