Brazilian Butt Lift - Before & After Photos 2
Brazilian butt lift procedure offered at bodySCULPT® – a plastic surgery practice in Manhattan, New York City (NYC) -- is recognized for the excellent buttock augmentation and contouring it ensures. A natural procedure, it utilizes the patient's excess body fat for the enhancement, thereby avoiding implants.

Here is a before and after photo of one of our Brazilian Butt Lift patients that clearly illustrates the remarkable results you get to enjoy with this procedure.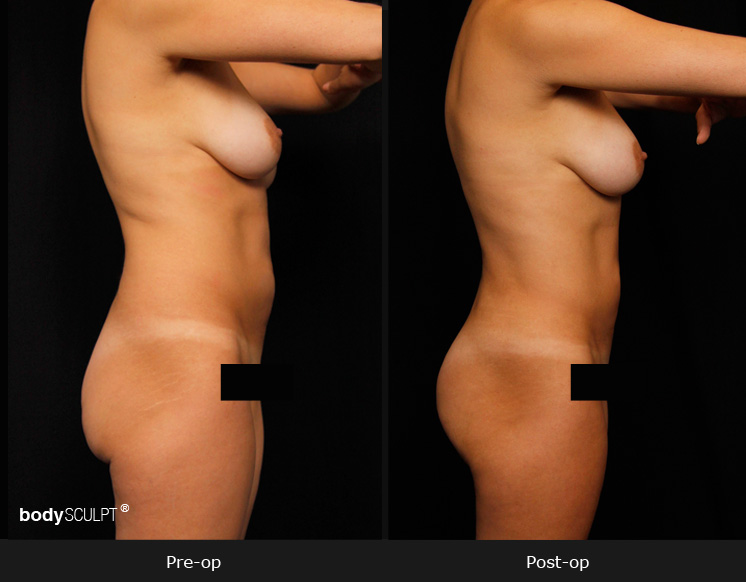 Click here to learn more about the procedure
Brazilian Butt Lift under Local Anesthesia Video
Schedule a consultation with our Brazilian butt lift specialists Dr. Spero Theodorou and Dr. Christopher T. Chia. Call 1-800-282-7285.