Brazilian Butt Lift - Before & After Photos 4
Forget the sagging, flat or poorly shaped booty. Brazilian butt lift performed in Manhattan-based bodySCULPT® can help you achieve an attractive derriere without hospital stay, and implant related risks. Our plastic surgeons - Dr. Spero Theodorou and Dr. Christopher T. Chia are experienced in performing this cosmetic surgery using advanced techniques. It combines liposuction and fat grafting, and provides natural and attractive results.
Results may vary from one patient to another depending on individual factors.
Here is lateral view of a shapelier butt achieved by one of our patients that should help you make a relatively quick decision whether or not to undergo this butt augmentation procedure.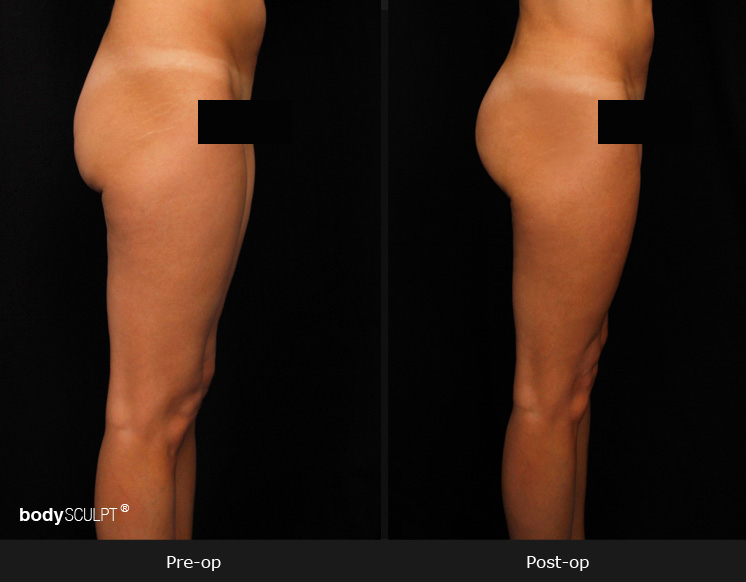 Click here to learn more about the procedure
Brazilian Butt Lift under Local Anesthesia Video
To schedule your consultation for this revolutionary procedure, just call 1-800-282-7285 or send an email to info@bodysculpt.com.