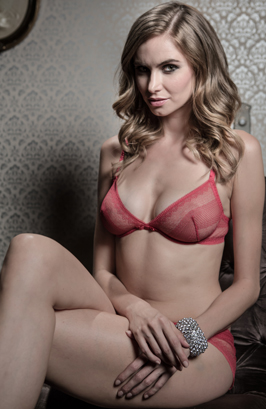 The American Society for Aesthetic Plastic Surgery ASAPS) reported that up to 286,694 breast augmentation procedures were performed in 2014. This cosmetic surgical procedure was on top of the list of 1.7 million cosmetic surgical procedures performed in 2015, according to the American Society of Plastic Surgeons (ASPS). Gummy bear breast implants are a popular option, report plastic surgeons in NYC. Let's see why.
These highly-cohesive silicone gel implants offer some clear advantages over their saline and silicone gel counterparts. The most important benefits of these stable silicone breast implants are that that they do not rupture easily and also provide natural looking results.
These implants retain their shape even when they are cut in half. One of the major risks of the conventional saline and silicone implants is that they are prone to breakage and leakage. The health risks associated with the possibility of silicone entering the woman's body are quite significant. Since gummy bear implants are made of high strength silicone gel, they have minimal risks of shell rupture and related complications.
Another benefit of these cohesive gel implants is their teardrop shape, which offers a more natural looking contour. They provide more projection at the bottom and are tapered towards the top. Other advantages include less wrinkling and more firmness. They are also available in a variety of teardrop styles and anatomical shapes to suit different body types.
A NYC breast surgeon will first evaluate your physiological considerations to make sure you are the right candidate for the procedure. Having the procedure performed by a skilled and experienced plastic surgeon is important to for optimal results along with benefits such as:
Less scar tissue
Increased longevity
Best possible proportions
Customized treatment plan
These cohesive gel implants are used in breast enhancement, breast lift and revision of augmentation procedures. They are inserted through an incision at the bottom of the breast and so require a relatively longer incision.
AAAASF-accredited plastic surgery practices in NYC have advanced facilities such as 3D imaging which allow women to visualize the outcome of their breast augmentation procedure and make an informed decision.