Kybella is the only FDA-approved injectable treatment to address a double chin. Performed by skilled surgeons, Kybella in NYC offers patients the same advantages as surgery but without the scarring and lengthy recovery time. This procedure removes unwanted submental fat and helps men and women achieve a tighter, well-shaped jawline.
Kybella is a synthetic form of naturally occurring deoxycholic acid that aids in the breakdown and absorption of dietary fat. The destroyed fat cells can no longer store or accumulate fat and so further treatment is not needed once you reach your aesthetic goal.
What Kybella Treatment Involves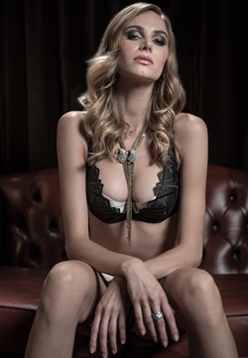 A single Kybella treatment consists of up to a maximum of 50 injections or 10 mL. Each treatment session may take about 15 to 20 minutes. Multiple treatments may be required to contour the chin and neck with Kybella and up to 6 single treatments may be administered at intervals no less than 1-month apart. The exact number of treatment sessions will vary depending on the amount of fat underneath the chin and individual treatment goals.
Benefits
In May 2018, Allure reported that Allergan, the makers of Kybella recorded over 100,000 people treated with the injectable since January 2016. The benefits of the treatment include:
Safe and effective
No anesthesia and surgery
Performed on an outpatient basis
Minimal to no patient downtime
Chin strap or neck compression garment is not required
Faster recovery time
Results can be seen after 2 to 4 treatments
Long-lasting results
Candidate for Kybella Injectable Treatment
The ideal candidate for Kybella is a person who has excess fat under the chin but wants to avoid the conventional solution – liposuction surgery. Having a stable body weight and good skin elasticity can improve the outcome. The treatment is a good option for those with moderate submental fat and a low level of skin laxity.
Patients should know that multiple treatments will be required and that there will be a significant amount of swelling, especially with the first treatment. The swelling takes up to a week to resolve and tissue tightening will occur over months, so that final results may take time to appear. This non-surgical treatment only addresses fat under chin.
Find an Experienced Surgeon
Make sure to choose a surgeon who is trained and has experience in treating patients with Kybella. If deoxycholic acid is not injected properly, it can kill other cells in the process as well. Inform the surgeon about any medical conditions you have prior to treatment. At an AAAASF-accredited plastic surgery practices, you can expect excellent care and dedicated follow-up.