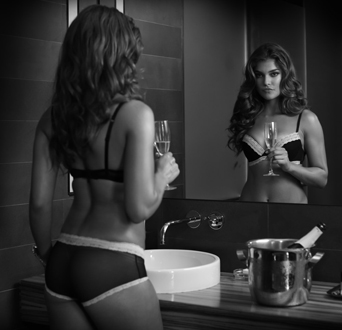 Cosmetic injections (fat injections) and derma fillers are among the biggest trends in plastic surgery in NYC. Fat transfer involves using the patient's own fat to enhance specific areas of the body. These aesthetic procedures can improve visible signs of aging and several other concerns, and can be used in different areas in the body for specific purposes. In some cases, fat transfer can be used instead of derma fillers with more effective, longer-lasting results.
While earlier the fat removed during liposuction was discarded as medical waste, recent years saw the emergence of a "green" plastic surgery trend where this fat was recycled and put to good use. A natural solution to restore volume and shape to the body, fat transfer is now a widely used technique in both cosmetic and reconstructive procedures. The procedure involves removing fat from one area of your body through liposuction and transferring it to another area that needs enhancement. Performed by expert plastic surgeons, fat transfer in NYC is a safe, well tolerated procedure that produces natural-looking results.
The distinct advantages of fat transfer are:
Uses your own fat to enhance your body
The fat is the patient's own tissue which is 100% natural and this minimizes the chances of rejection by the body
More natural looking results as it is easier to shape your body to perfection
Improves the contour of the donor site by removing excess fat
Fat transfer techniques have significantly improved in recent years, and skilled plastic surgeons in NYC can now predetermine the amount of fat required to produce optimal outcomes.
Dermal fillers or soft tissue fillers contain ingredients that, when injected beneath the surface of the skin, add volume and fullness to areas such as the cheeks, lips and around the mouth. According to experts, fat injections can be used in place of derma fillers to improve facial fullness, fill creases, or build up shallow contour – with more benefits to the patient. Four specific areas where fat transfer can replace dermal fillers are:
Face: Facial rejuvenation procedures that use fat transfer technique include cheek and lip augment Lip augmentation can be performed via fat transfer or fat injections instead of biologic tissue fillers like Juvederm or Restylane. Fat injections can also be used to improve cheek and chin contour, the under-eye area, lips, nasolabial folds, marionette lines and upper eyelids (www.hauteliving.com).
 Buttocks: An increasingly popular buttock augmentation procedure, Brazilian butt lift surgery(BBL surgery) uses the patient's fat to provide more curvaceous posterior. Autologous fat injections allow women to avoid the risks associated with artificial fillers and implant Leading NYC plastic surgeons provide BBL under local anesthesia (BBLULA), an ideal option for women who are looking for a small to moderate size improvement. Here, the amount of fat that is injected to the buttocks is limited when compared to when done under general anesthesia. As it is performed under local anesthesia, recuperation time is short. Fat transfer butt lift surgery offers two benefits: removal of excess fat from problem areas and enhancement of buttocks that have volume deficiencies or other imperfections. The procedure comes with short down time and recovery, and provides natural, long lasting results.
Breasts: Fat transfer is also used to add volume to breasts in the composite breast augmentation. This technique offers the best of both worlds by combining fat injections and implants. If you do not have enough tissue to hold the implant, you may benefit from this combination treatment. This innovative procedure involves injecting autologous fat over the implant. It provides dual advantages – well-shaped breasts with improved projection, better cleavage and a softer, natural look, and improved contour in site from which fat is removed.
Arms: The hands or arms are one of the most common areas where signs of aging are more obvious. They lose volume as we age and the skin becomes thinner causing bones, tendons and veins to become visible. Although injectable derma fillers can be used to provide more fullness to hide the age-revealing features, fat injections can restore the natural appearance of the hands with longer-lasting results.
Fat transfer is a technique-dependent procedure that requires a physician who has extensive experience performing fat transfer, and a proven track record for achieving natural-looking outcomes. So if you are considering fat transfer in NYC, choose an AAAASF-accredited plastic surgery practice with surgeons who are experts in the technique.