A 'double chin' and 'turkey neck' are common aesthetic issues that can mar the appearance of the neck. Double chins can be caused by genetics, lifestyle or skin that becomes lax due to aging. A common sign of aging, a turkey neck is wrinkled, sagging skin on the neck. Diet and exercise usually fail to address these concerns. Many people are turning to cosmetic surgery to get rid of the excess fat and loose skin achieve a well-defined chin and slim, smooth neck. According to the 2018 American Society for Dermatologic Surgery consumer survey, 73% of all Americans have cosmetic procedures to resolve excess fat under the chin/neck. The good news is that you don't have to go under the knife to restore the beauty of your jawline and neck. Manhattan cosmetic surgery practices now offer a variety of nonsurgical options for neck contouring such as KYBELLA in NYC, EVOKE Neck and Forma.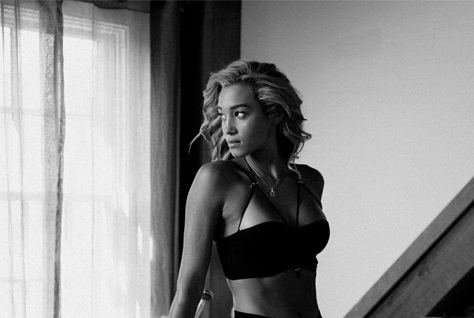 InMode EVOKE Neck is the industry's first hands-free applicator, specifically designed to revitalize areas such as chin, neck, and jowls. This procedure uses radiofrequency energy to remodel these areas and provide a more youthful appearance.
Forma uses the Optimas Workstation to deliver a painless treatment, stimulates collagen production in the chin and neck area and enhance skin elasticity. The procedure – which utilizes radiofrequency power – is the first auto-adjusting, non-invasive thermal skin treatment that performs deep and uniform tissue stimulation in the chin, jowls, and neck areas.
Kybella is a FDA approved deoxycholic acid injectable treatment for a double chin. It permanently destroys the fat cells in the upper neck. Up to 3-6 treatments 4-6 weeks apart are needed for optimal results.
All of these nonsurgical procedures improve skin tone and texture, reduce the appearance of wrinkles and neck folds, and provide a more youthful looking neck – with short downtime and without the risks associated with traditional surgery.
The major benefits of nonsurgical neck contouring treatments over surgical procedures include:
Safe and Effective: Traditional body contouring procedures are not meant for everyone and only ideal candidates can achieve optimal results. On the other hand, non-invasive procedures are a safe and effective way to eliminate excess fat and reshape the neck, and would provide good outcomes for most people. What matters is to have the treatment performed by an experienced plastic surgeon to get optimal results.
Hardly any pain: With a non-surgical neck procedure, there is no serious pain involved. During the EVOKE Neck procedure, patients might feel a mild warmth, but there is hardly any pain. In fact, during this procedure, patients can relax and surf the internet, read a book, or even watch TV.
Quicker recovery time: Recovery time is a common concern among people considering a neck contouring procedure. Conventional neck contouring surgery involves a serious investment of time. However, recovery time for most nonsurgical neck procedures range from just a few hours to a few days. As a nonsurgical procedure involves no anesthesia, incisions, or downtime, you can get back to work soon.
Minimal side effects: Generally, side effects are minimal with nonsurgical neck contouring as they don't require general anesthesia or long incisions. Slight redness, irritation, swelling, tenderness, and soreness can be expected at the treatment site after the procedure, which will subside soon.
Shorter and quicker: Though time can vary slightly depending on the patient and procedure, most nonsurgical procedures are generally completed within an hour. For instance, EVOKE treatment can be done during your lunch break and you can get back to work immediately after the procedure.
Minimal aftercare: Whether it's a traditional or nonsurgical procedure, aftercare is important. Aftercare needed is minimal for a non-surgical neck procedure. In fact, patients can get back to normal activities soon after the treatment.
Provides a naturally rejuvenated look: As the skin is not cut or pulled tight in a non-invasive neck contouring, the procedure would provide more natural looking results. Moreover, the treated areas will progressively improve overtime and provide excellent results in most cases.
For the best results, make sure you choose an AAAASF-accredited plastic surgery practice with surgeons who are experts in performing non-surgical neck contouring procedures. After evaluating your concerns, a reliable surgeon will recommend the right option to help you achieve your goals.