A few years ago, chin liposuction was the only treatment available to address a double chin. Today, submental fat can be removed Kybella, an innovative FDA-approved injectable. This is an ideal solution for those who are trying to reduce the fat below the chin that is resistant to diet and exercise. It helps you achieve a chiselled jawline and provides a flattering angle to your face that makes you look good in selfies. Skilled plastic surgeons who provide Kybella in NYC can help you get rid of an unattractive double chin and achieve a well-shaped jawline that will improve your facial appearance.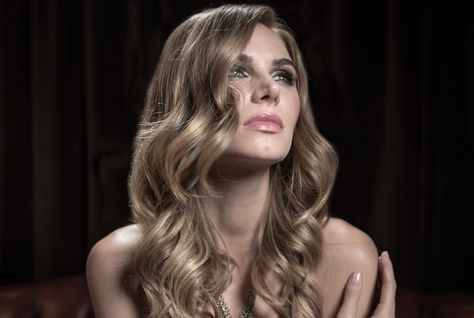 Kybella treats submental fullness of the chin area and rejuvenates the neck with utmost safety and efficacy. It is an inijectable form of deoxycholic acid found naturally in the body. When this drug is injected into the skin, fat cells are destroyed and cannot re – accumulate. This makes Kybella an effective treatment for a longer period of time. It is a great alternative for those who are looking for a nonsurgical alternative to remove fat under the chin.
Why Choose Kybella?
Provides a more youthful appearance: A double chin always makes one look old and feel old. Kybella removes this fat effectively and provides you with a smooth, taut jawline. This treatment takes years off your face.
Slimmer appearance to the face: A double chin can make the frame of your face look bulkier. This appearance may not change even if you lose weight. Kybella treatment make you look like you have shed a lot of weight.
A non-surgical solution: Unlike chin liposuction which is a surgical procedure, Kybella is a injectable that removes unwanted fat with no downtime.
Permanent results: Fat cell number generally stabilizes when you reach twenties. Getting rid of unwanted fat cells with Kybella is therefore a permanent solution. The removed fat will not come back.
Boosts confidence: A double chin can affect your confidence and self esteem. By addressing this concern effectively, Kybella treatment can transform your appearance and boost your confidence. You no longer have to hide your face with scarves or high neck shirts.
Hardly any downtime: People often hesitate to undergo a cosmetic treatment as they have to take a break from their routine. Kybella is a non-invasive procedure that will allow you to get back to your normal routine quickly. This nonsurgical procedure allows you to resume to your daily activities in no time.
A safe procedure: Kybella is an FDA approved treatment. The injectable drug is a replica of a naturally occurring bile acid produced by the liver. Once the deoxycholic acid kills the fat cells, they are metabolized by the body naturally over a few weeks.
Before the treatment cold packs or injectable local anesthesia is applied to the treatment area to minimize any pain or discomfort. Patients will be able to see a difference after 2 to 4 treatments. The number of injections and the number of treatments depends upon each individual patient's submental fat distribution and treatment goals.
An ideal candidate for this treatment is a healthy person with consolidated fat deposits and fullness beneath the chin. If you are considering the treatment, make sure you are not allergic to deoxycholic acid. Inform your surgeon if you have ever had any health condition like an infected in or around the area that needs to be treated, a bleeding or blood clotting disorder such as haemophilia, trouble swallowing, thyroid disorder, or a swollen lymph gland in area near the neck.
Kybella is solely for removing the fat from underneath the chin and an improper injection can lead to tissue damage outside the treatment area. Kybella in NYC is performed by board certified plastic surgeons. Having the injections administered by an experienced plastic surgeon can minimize risk of complications and provide optimal results.