An increasing number of women are opting to have fat transfer to buttocks in NYC to improve buttock shape and size. The procedure, also known as the Brazilian butt lift, involves removing the fat from body areas where it is abundant via liposuction, processing it, and injecting it into the posterior to provide a rounded, fuller look. When performed by a skilled plastic surgeon, fat transfer buttock augmentation is safe and provides more natural looking results than butt implants. According to recent Persistence Market Research, the buttock injections market is to witness a healthy growth during 2017-2025.
The typical donor sites for the fat transfer butt lift are the abdomen, thighs, hips, and lower back. Rather than using synthetic butt implants to add volume, this minimally invasive treatment uses the patient's own fat to safely create a perky, prominent look.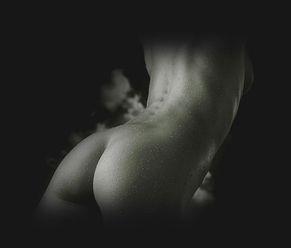 According to the Persistence Market Research report, one of the major reasons for the growth of the buttock injections is that it offers a dual advantage – liposuction to remove unwanted fat around belly and other body areas as well as the use of the same fat to augment the derriere. So it simultaneously solves two aesthetic concerns. Other factors driving the rapid growth of buttock injections market include:
Unlike implants, buttock injections can be placed anywhere, including smaller areas
This is a minimal invasive procedure that can be performed faster
Scarring is minimal
Fat transfer to the buttocks in Manhattan, NYC is an ideal option for women who desire perfectly toned buttocks but have not been able to achieve this either by exercising or dieting. Buttock injections can address flat buttocks, sagginess, loss of shape due to aging or hormonal changes, and asymmetry.
There two types of butt injections – autologous fat injections and silicone injections. The market research report notes that fat injections dominate the buttock injections market and are anticipated to follow the same trend over the forecast period (2018-2025). Silicone injections are projected to grow at a medium pace. The report identifies the factors contributing to the growth of the global buttock augmentation market as:
Rising consciousness among people about their physical appearance with upgraded lifestyle
An increase in the number of buttock deformities due to growth in aging population
Increasing disposable income
The availability of technologically advanced buttock augmentation procedures
The barriers to this market's growth are identified as the high cost of the surgery, risk of infections, and unfavorable reimbursement policies.
The report divides the market on the basis of injections type, distributor channel and geographic region:
Segmentation by Injection Type
Hydrogel Butt Injections
PMMA Butt Injections
Fat Injections
Silicone Butt Injections
Unbranded products
Segmentation by Distribution Channel
Dermatology Clinics
Aesthetic Clinics
Drugstores and Cosmetic Stores
E-commerce
Others
Segmentation by Geography
North America
Latin America
Europe
Asia-Pacific
Middle East & Africa
The report also provides an analysis of regional growth. As per the American Society of Plastic Surgeons (ASPS), the popularity of buttock injections is growing at a fast pace in North America. Based on geography, the market study found that North America registered the highest market share in the global buttock injections market followed by Europe and is projected to dominate over the forecast period due to the rising demand of these injections from American women. The Asia Pacific is projected to grow at a moderate CAGR during the forecast period and anticipated to be a profitable market for new market players in the global buttock injections market.
Women considering Brazilian Butt Lift in NYC, should have an open discussion with their surgeon to get a good idea about what they can actually achieve with this treatment. Not all women are good candidates for the procedure. Being healthy is important as medical conditions could affect procedural efficiency and recovery. Patients with reasonably good skin tone in the areas that have to be treated can expect to achieve better outcomes. To maintain long lasting results, patients need to maintain their weight and follow a healthy lifestyle.