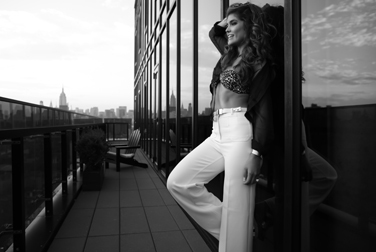 A major aesthetic concern among many men and women face is excess fat buildup in various areas of the body. These stubborn fat pockets are difficult to address with even strenuous exercise and stringent diet. Fortunately, there are many liposuction techniques available to remove unwanted fat. However, many people do not want to go under the knife and prefer non-surgical procedures. CoolSculpting in NYC is one of the most popular non-invasive body contouring options available today.
Here are the answers to some frequently asked questions about CoolSculpting:
What is CoolSculpting?
Founded by scientists Dieter Manstein, MD and R. Rox Anderson, MD of Harvard University, CoolSculpting or fat freezing is based on the idea that cold can target and destroy fat cells, without damaging the skin or surrounding tissue.

CoolSculpting is the world's first noninvasive fat reduction procedure. This revolutionary technology reshapes the body by freezing unwanted fat away with no surgery or downtime. CoolSculpting uses controlled cooling to eliminate stubborn fat that resists all conventional weight loss efforts. According to the American Society of Plastic Surgeons (ASPS), in 2017, procedures that use special technology to "freeze" away fat without surgery increased 7% from the previous year.

How does the procedure work?
This FDA-approved technique, also known as cryolipolysis, uses a handheld device to freeze and destroy unwanted fat cells. During the treatment, a gel pad and a specifically designed Zeltiq CoolSculpting applicator are applied to the targeted area. The applicator delivers controlled cooling to the targeted fat. The treated fat cells get crystallized (frozen) and then die. Over time, the body naturally processes and eliminates these dead cells, leaving a more sculpted you.

What are the areas addressed by CoolSculpting?
The procedure is effective for the treatment of visible fat bulges in the areas such as submental area (under the chin), thighs, abdomen, and flanks, along with bra fat, back fat, the area underneath the buttocks (also known as banana rolls), and upper arms.

Am I a good candidate for this procedure?
Ideal candidates for CoolSculpting are relatively fit, but have noticeable extra fat bulges which do not respond to diet and exercise. This nonsurgical procedure is an ideal option for patients who do not wish to undergo anesthesia or more invasive surgical procedures. During the consultation, your plastic surgeon will review your concerns along with your medical history and make a proper assessment to determine your candidature.

What are the benefits of CoolSculpting?
An alternative to conventional body sculpting techniques, this revolutionary fat freezing method provides results without the dangers associated with surgery. During the procedure, you can read, check email, or even take a nap. Some of the other unique benefits of this procedure include:

Safe, precise, controlled and effective
Noticeable reduction of fat with a single procedure
Outpatient treatment with little to no downtime and minimal discomfort
No knives and suction hoses
No needles and anesthetic
No surgical incisions and scars
Short recovery time and permanent results
Resume normal activities right after the procedure

How CoolSculpting is different from other procedures?
Unlike other body contouring procedures that require surgical incisions and anesthesia, CoolSculpting is a non-invasive procedure that does not require surgery, incisions and anesthesia. The controlled cooling of CoolSculpting procedure selectively targets localized fat deposits, freezes it, and naturally removes the fat that doesn't respond to diet or exercise – all without harming the surrounding tissues. Moreover, after the procedure, you may resume normal exercise and activity immediately as no general or topical anesthesia or pain medications are required.

How many treatments would I require?
The length and number of CoolSculpting treatment session will vary depending on the number of areas being treated during one visit. Based on the evaluation of the nature and extent of the fat to be removed, the surgeon will determine how many treatments each area needs based on the patients' goals. Usually, 20-40% of the fat can be removed from the treatment area in one session and it can be retreated if necessary in the future. Additional treatment sessions can be provided in two to four months' time after the initial treatment for those seeking further improvement in the results.

How safe is this procedure?
CoolSculpting/fat freezing NYC is FDA-cleared. Patients can expect safe and effective treatment in AAAASF-accredited plastic surgery practices that offer the services of surgeons who are experts in performing the procedure.

What does recovery after CoolSculpting involve?
The treatment has little or no downtime and recovery is much smoother and easier than other body contouring procedures. Side effects after the procedure include temporary redness, swelling, blanching, bruising, firmness, tingling, stinging, tenderness, cramping, aching, itching, or skin sensitivity. However, these are temporary and generally resolve within a few weeks. As no anesthesia is involved, there are no associated complications. Patients don't have to wear a compression garment as with liposuction. Some discomfort is normal, but it does not usually restrict you from going about your routine activities.

How soon one can see their results?
Some patients see results as early as 3 weeks after their first treatment. The most dramatic results are usually seen between 1 and 3 months following treatment. The duration of the session will vary depending on the number of areas treated at one visit and additional sessions may further enhance outcomes.