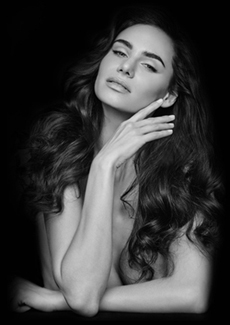 A double chin is a common aesthetic concern that men and women face. That extra layer of fat between the neck and jaw and sagging skin can make you older than you are, add to the appearance of being overweight, and reduce your self-confidence. New York City plastic surgeons use a variety of procedures to remove a double chin such as liposuction, face lift, and neck lift. According to Spero Theodorou, MD, founder and Surgical Director of bodySCULPT in New York City, FaceTite, a minimally invasive facelift-type procedure is the ideal option to get rid of a double chin. Dr. Theodorou expressed his views in an article on Reader's Digest titled "How to Get Rid of a Double Chin: What Really Works" with a section focusing on FaceTite and radio frequency.
Aging, weight gain, poor posture, anatomy, and genetics are the main factors that cause a double chin. Cosmetic intervention is the ideal option to address this concern when diet and exercise cannot provide the desired results. FaceTite is a safe and effective minimally invasive facelift-type procedure that works on radio frequency energy. This contouring solution from InMode can improve the jowls, neck, nasolabial folds, cheeks, jaw line, and small areas of the body.
"FaceTite is ideal for areas like the chin because it is a controlled safe manner for treating the fat or outer layer of skin with a very precise and controlled technology", explains Dr. Theodorou.
With FaceTite, there is 100% energy concentration in the treatment zone. "The FaceTite energy is only in the area between the two probes, so that ensures heating only happens in a very targeted and contained area," says Dr. Theodorou.
The InMode device is designed to promote fat coagulation and tissue remodeling, and provides surgical-quality results without scars. Its dual temperature technologies provide greater safety and control with real time measurements of skin temperature, impedance monitoring, power cut-off, and audible feedback.
According to Dr. Theodorou, improvements are seen right away but improve with every month after the treatment. "Great results are seen between the three to six months time range, and tightening can continue up to 12 months," he says.
At bodySCULPT, FaceTite is performed as an outpatient procedure under local anesthesia. This NYC plastic surgery practice also offers EmbraceRF procedure, the innovative procedure that combines FaceTite and FDA-approved Morpheus8, a Subdermal Adipose Remodeling Device (SARD). This treatment addresses skin laxity in the face/neck area and reduces stubborn fat, with attractive, natural-looking results.
With extensive experience in performing facial rejuvenation procedures, including RF-assisted treatments, bodySCULPT's plastic surgeons provide comprehensive solutions to help patients achieve their personal appearance goals.