Genetics, diet, lifestyle, sun exposure, stress and smoking are the key reasons for loss of elastic tissue, skin laxity, wrinkles, and creases. If you are looking for a quick and efficient way to address these skin issues especially in the lower face and neck area, consider getting EmbraceRF in NYC. Quite different from other facial treatments such as facelift, EmbraceRF is a minimally invasive treatment that is an ideal option for patients looking to improve significant facial and skin aging concerns, but do not want surgery.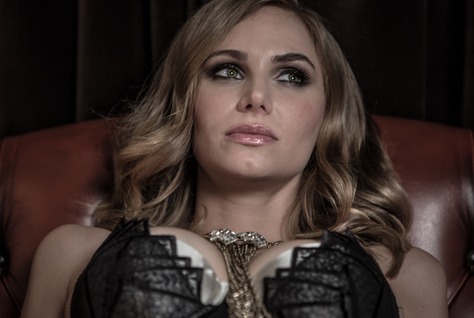 An increasing number of people now want minimally-invasive cosmetic surgical procedures that don't involve long recovery times and EmbraceRF meets this requirement. The procedure utilizes radiofrequency energy to tighten the underlying skin structure and create a more refreshed appearance. EmbraceRF combines two powerful technologies from InMode – FaceTite to treat deep tissue and tighten the skin, and Morpheus8, a subdermal adipose remodeling device to mold the fat and contour the face.
Invented by plastic surgeons in NYC with extensive experience in performing radiofrequency-assisted cosmetic procedures, this minimally-invasive procedure provides a long-lasting solution for treatment gap patients. While the procedure is minimally-invasive, proper preparation before the treatment is important for smooth recovery and the best outcomes. Following these pre-treatment instructions will help promote better results:
Inform your surgeon about the medications you take. Your surgeon will likely ask you to avoid supplements such as vitamins, herbal supplements, aspirin, ibuprofen, Motrin, NSAIDs or products containing aspirin for two weeks prior to or following your treatment.
Cut back alcohol consumption for five days prior to the procedure, as it may create complications and increase bruising.
If you are instructed to take antibiotics by your surgeon, start taking them 24 hours before the procedure.
Apply sunscreen when you step out to avoid intentional skin irritation or tanning.
If you apply any topical medication for a skin condition, discontinue it for two to three days prior to treatment.
Expect a social "downtime" of five to seven days.
On the day of your procedure:
Shower and arrive for treatment with clean skin. Don't use lotion, make-up, perfume, powder, or bath/shower oil on the skin in the area to be treated.
Eat a light breakfast.
Dress comfortably.
Take the medications as prescribed.
Bring the medications prescribed by your surgeon with you.
Arrange for someone to drive you home after your procedure.
Along with following your surgeon's pre-treatment instructions, you should also prepare mentally for the procedure. Even if the procedure is minimally-invasive, it's quite natural to be apprehensive before any plastic surgery. It's very important to deal with the anxiousness before the surgery to avoid any negative impact on your physical and mental well-being. Preparing mentally for the procedure will help you get through the treatment and recovery more easily and also help you achieve optimal results. Here are some tips to promote a calm state of mind and help you prepare mentally your procedure:
Have a clear idea about the procedure and what it involves.
Time your surgery carefully – it is advisable to avoid having plastic surgery during or immediately after a stressful period in your life.
Have realistic expectations.
Make sure you're having the aesthetic procedure for yourself and not to please or impress someone else.
Share questions and concerns with your surgeon.
Be patient about the final results.
Practice healthy habits such as being physically healthy, going for walks, drinking more water, eating a balanced diet, reducing alcohol consumption, quit smoking, and getting plenty of sleep.
This minimally invasive treatment can be performed in about an hour under local anesthesia or using mild sedation. By blending FaceTite and Morpheus8, EmbraceRF provides superior contouring of face and neck. These modalities allow the plastic surgeon to mold the fat in the face strategically and create a more natural-looking result without any incisions or scars. The procedure can actually determine how much fat is removed, left behind, or molded. This new concept of facial rejuvenation is unique to EmbraceRF and allows for precise sculpting by allowing the physician to balance the amount of fat removed, molded, and retained. Depending on how deep the dermis is in different parts of the face the surgeon can preserve fat and tighten skin or remold the fat into the contours so as to improve definition of the jaw line, jowls and neck, while retaining the fullness necessary to maintain a refreshed appearance.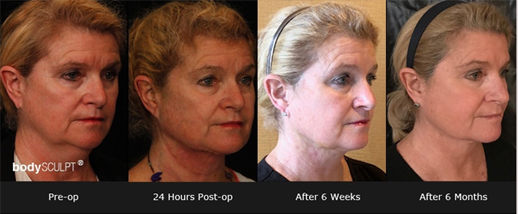 See more EmbraceRF before and after images
If you are considering EmbraceRF in NYC, schedule a consultation at an AAAASF-accredited plastic surgery practice that has surgeons who have the specialized skills needed to perform the procedure. This is paramount for safe treatment and pleasing outcomes.