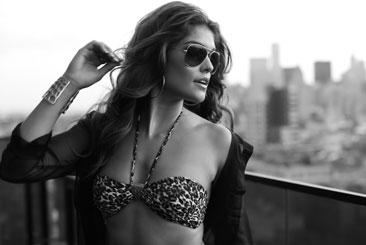 According to American Society for Dermatologic Surgery, a double chin is a concern that affects 68% of Americans. Caused by weight gain, aging, or genetic factors, this aesthetic issue does not usually respond to diet and exercise. KYBELLA in NYC can help with submental fat and sagging skin under the chin. It is the only FDA-approved double-chin injectable treatment and does not involve surgery or downtime. One question that most candidates ask their plastic surgeon is: how long do KYBELLA results last?
The KYBELLA injection comprises deoxycholic acid, a substance that is naturally found in your body. It is injected into the submental neck fat in a 10-15 minute in-office procedure. It breaks down the fat cells in the treated area, which is then reabsorbed by the body. The treatment eliminates fat beneath the chin and provides better definition to the natural jaw and neckline.
The results are of KYBELLA treatment are permanent. Once the fat cells are destroyed by KYBELLA, they will not back. The treatment prevents the formation of new fat cells, but the key to experience permanent results for patients are by maintaining a healthy lifestyle and weight. Moreover, when performed by a qualified surgeon, specialized and experienced in the treatment, the results would be long-lasting.
As everyone's chin profile is different, the number of treatment sessions needed would vary from person to person. Typically, a series of injections would be required to achieve the desired results. Each KYBELLA session is given at least one month apart and each patient can receive a maximum of six treatments. Your surgeon will determine how many treatment sessions you would need by evaluating specific considerations, such as the amount and distribution of your submental fat and your personal treatment goals. Most patients see results after 2 to 4 treatments. For the best results, it is important to complete the series of injections recommended by your NYC plastic surgeon. Once your desired goal is achieved, re-treatment is not necessary.
The treatment is safe and requires minimal to no downtime. The key benefits of KYBELLA NYC are:
Permanent fat dissolving solution to a heavy neck/jaw line
No anesthesia and bandages are required
Minimal discomfort, bruising and swelling
Faster recovery time
Performed on an outpatient basis
Minimal to no patient downtime
Chin strap or neck compression garment is not required
Ideal candidates for this nonsurgical double chin treatment are healthy adults (above 18 years of age) with moderate to severe submental fat. If you have had or are planning to have facial surgery, have trouble in swallowing, are pregnant, planning to become pregnant or nursing, and have an infection or medical condition in or near the planned injection site, then you are not a candidate for this procedure.
If you think KYBELLA in NYC can address your double chin concerns, find a skilled and reliable plastic surgeon with extensive experience in administering these injections. This is crucial for optimal outcomes and treatment in compliance with the highest standards of care and patient safety. If deoxycholic acid is not injected properly, it can kill other cells in the process as well. Choosing an AAAASF accredited plastic surgery practice is important for excellent care and dedicated follow-up.