Kybella is an innovative FDA-approved injectable treatment for a double chin or submental fullness. Kybella double chin treatment does not require invasive surgery. It is an injectable that uses the synthetic form of deoxycholic acid which occurs naturally in the body. When injected into the submental area, Kybella destroys fat cells in a way that it can no longer store or accumulate fat. The fat cells are dissolved gradually and are eliminated naturally through the body's lymphatic system. When performed by skilled plastic surgeons, Kybella offers a noticeable reduction in submental fullness and leads to an improved chin profile without surgery, scarring, or lengthy recovery time.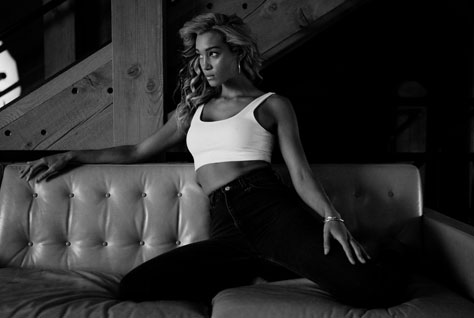 Kybella doesn't require a lengthy recovery time, but it requires some time to recover. What is the timeline for recovery after Kybella treatment?
Kybella is injected into the targeted area using an area-adjusted dose of 2mg/cm ². A single treatment consists of up to a maximum of 50 injections, 0.2 mL each, spaced 1 cm apart. Patients may sometimes require a maximum of six single treatments for optimal results, given at intervals no less than one month apart. Each treatment session takes between 15 to 20 minutes at a time and results will be visible after 2 to 4 sessions. However, the number of sessions needed would vary according to the individual considerations. After each session, your doctor will determine whether you need another session.
As this is a non-invasive procedure with no surgical intervention, there is no severe downtime or recovery period. After the treatment, patients may experience minimal:
Swelling
Numbness
Areas of hardness
Bruising and burning at the injection site
Redness
A slight burning sensation lasting for up to a week is expected because the deoxycholic acid works to remove fat cells. According to Allergan, the company that makes Kybella, the overall recovery timeline of Kybella is about 4 weeks. The initial swelling goes down in about 48 hours, but there could be minor swelling for up to two weeks. However, the time taken for the swelling to subside would depend on the dose a patient receives and her skin. Patients can go back to work in 2 days, but they should avoid strenuous activities for the first 48 hours following the injections to reduce the amount of blood flow to the injected area as this may increase swelling and delay healing.
If you have the treatment just before the weekend, you would be ready to return to work on Monday; but you should not plan on getting Kybella injections in the weeks before your wedding or any big event because the swelling can persist for a few weeks after the treatment. Your results will start to become visible in four to six weeks after the last treatment, and it will continue to improve over time. However, your results will depend on your anatomy, the amount of fat treated, and your skin's elasticity.
Once you achieved the results you want, you shouldn't need more treatments because Kybella permanently removes the fat cells. However, if you gain weight or don't stick to a healthy diet and exercise regimen, the results of your Kybella treatment will diminish.
If you are considering Kybella double chin treatment, choose an experienced plastic surgeon providing services in an AAAASF-accredited plastic surgery practice. Only an expert can ensure the precision required to select the injection sites and provide the best results. It is also essential to follow your surgeon's instructions to speed the healing process and achieve superior results.