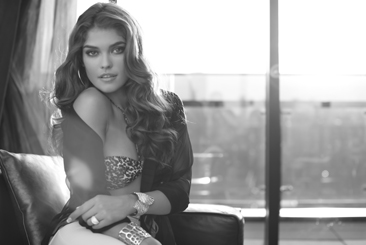 Even when the demand for cosmetic surgery procedures among Americans is showing a constant increase over the years, there is a change in trend for the choice of procedures. Looking at last year's statistics, Americans underwent a record number of lip procedures in 2015. According to the report, there were more than 27,400 lip implant procedures performed in the country last year. Interestingly, this marked an impressive 48 percent increase since 2000.
Talking on this trend, the president of the American Society of Plastic Surgeons said "We live in the age of the selfie, and because we see images of ourselves almost constantly on social media, we're much more aware of how our lips look." Yes, the selfie trend is surely one of the main reasons behind the increase in demand for the implants and injections to improve the appearance of the lips.
This interesting statistics was revealed in a society news release. It said that the number of procedures averaged out to one lip implant every 19 minutes. One thing to be noted is that the procedure has become more popular among both men and women. Botox and different soft-tissue fillers are among the popular lip injections. The demand for these lip augmentation procedures also rose steeply in 2015 and those who underwent the treatment reached nearly 9.2 million. This showed an impressive increase of more than 1,000 percent since the year 2000. Considering the overall statistics since 2000, lip procedures have been the second-fastest-growing facial procedure in the country.
The demand for dermabrasion procedures has showed a rapid increase all through these years. People considering a cosmetic procedure may be hesitant to start with an invasive surgery; but these lip procedures that are non-invasive and perfectly safe are easy to begin with. The temporary nature of the injections is another interesting factor why many go for it. If you are not satisfied with the results you don't need to worry as your lips return to their earlier appearance in a few days. Similarly, if you are satisfied with the outcome, you can opt for more procedures every few months to maintain the appearance.
However, choose the right plastic surgeon in NYC to perform the procedure so that he would administer the treatment effectively and safely, and you can achieve optimal results.