Are you unhappy with the size or shape of your nose or experiencing breathing issues? Then you could consider getting rhinoplasty, also known as "nose surgery" or "nose job. Manhattan rhinoplasty performed by skilled surgeons can significantly improve the form and function of the nose.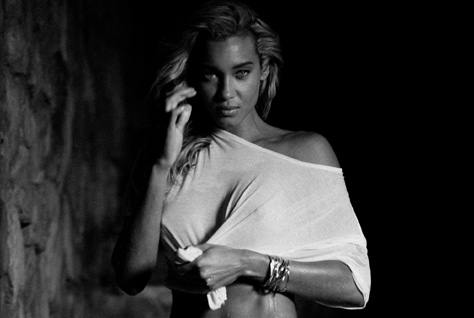 Being the most prominent part of the face, the nose attracts attention. A straight and symmetrical nose is considered an attractive attribute. Expert plastic surgeons perform nasal surgery to make changes to the complex anatomic structure of the nose and achieve the desired results. They will carefully evaluate your goals and expectations to provide personalized nose surgery to:
Change the shape, size and position of the nose
Alter the angle between the nose and upper lip
Reduce the size of a long, wide or bulbous nose
Narrow the shape of the nostrils (correct wide or upturned nostrils)
Change nose width at the bridge
Correct a large or drooping nasal tip
Revise a previous rhinoplasty
Recreate normal contours
Correct a deviated septum and re-establish nasal airflow
The latest American Society of Plastic Surgeons (ASPS) annual procedure survey along with national consumer research ranked nose reshaping or rhinoplasty among the top 5 cosmetic surgical procedures performed in 2020, with 352,555 procedures.
Expert surgeons also perform nose reconstruction surgery by rearranging bone, tissues and cartilage and smoothing the nose bridge to restore the nasal contour that has been distorted by accidents, sports injuries or birth defects. Certain conditions such as an upturned or drooping nasal tip and depressions or humps on the bridge can also be corrected with rhinoplasty.
In addition to addressing cosmetic concerns, rhinoplasty can also correct structural problems within the nose that make it hard to breathe. One such common functional problem is a deviated septum (a wall between the nasal passages). In severe cases, a deviated septum can block the nasal passage altogether and also cause frequent sinus infections and/or nosebleeds. Rhinoplasty can address these concerns and improve breathing.
Men and women have different requirements when it comes to the nasal profile and only experienced plastic surgeons understand these concepts and provide customized solutions. Regardless of individual goals, they will ensure that your nose is reshaped to blend harmoniously with the rest of your facial features.
If you are considering Manhattan rhinoplasty, choose an AAAASF plastic surgery practice with surgeons who are experts in this procedure. Reliable surgery practices adhere to all COVID-19 protocols and focus on the health and safety of patients, staff, and facility.