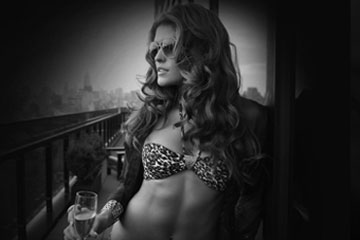 Plastic surgery practices that provide body contouring in NYC offer the latest technologies to remove unwanted fat and help men and women achieve their aesthetic goals. These range from conventional to minimally-invasive Smartlipo liposuction and non-surgical CoolSculpting. One of the questions that people ask their surgeon is: "Which one is better?".
Both these treatments can eliminate stubborn fat and help the right candidate achieve a trimmer and more well-defined silhouette. Each has its own advantages and a reliable surgeon will recommend the one that can best meet your body sculpting goals. Here is a comparative overview of CoolSculpting and liposuction:
| | | |
| --- | --- | --- |
| | CoolSculpting | Liposuction |
| Type of Procedure | CoolSculpting is non-invasive liposuction that doesn't require any surgical intervention | While traditional liposuction is a surgical procedure, Smartlipo liposuction which uses laser technology is a minimally invasive procedure |
| Areas that can be treated | The procedure works well for small to moderate trouble spots where excess fat is present. It is ideal for treating areas such as the upper and lower abdomen, back, and inner thighs | Conventional liposuction works well on larger fat deposits. Smartlipo can treat both extensive and delicate areas with good skin tightening effects |
| Anesthesia used | Requires no anesthesia and no surgical incisions | The conventional procedure requires larger incisions and general anesthesia. Modern minimally-invasive liposuction techniques require only small incisions and local anesthesia |
| Procedure Method | An applicator is used to deliver controlled cooling to the targeted fat which causes the fat cells to die. Over time, the body naturally eliminates the dead cells. | Liposuction uses a cannula and negative pressure to break down and remove the fat. Smartlipo liposuction uses laser energy to melt the excess fat and remove it, while also tightening the skin. |
| Downtime | Requires no downtime and patients can resume daily activities including work and exercise immediately following treatment. | It would take a week before you can return to regular activities and another 6 weeks resume vigorous exercise |
| Further treatments | In most cases, optimal results are obtained with 3 sessions | Liposuction does not require additional treatments |
| Results obtained | A visible reduction of fat in the treated areas | Produces more dramatic results over time |
To learn if liposuction or Coolsculpting in NYC is the better option for you, schedule a consultation at a reliable AAAASF-accredited plastic surgery practice with expert plastic surgeons. Regardless of the body contouring procedure, it is important that you are healthy, close to your ideal weight and have realistic expectation. Most important, you have to lead a healthy lifestyle to maintain the outcome.