The American Academy of Cosmetic Surgery defines cosmetic surgery as a unique discipline of medicine focused on enhancing appearance through surgical as well as non-surgical techniques. The industry has grown rapidly in recent years and has expanded to include a wide variety of procedures to enhance almost any area of the body. According to a recent report from Transparency Market Research, the global market for cosmetic procedures and products is expanding both in terms of value and number of procedures performed annually.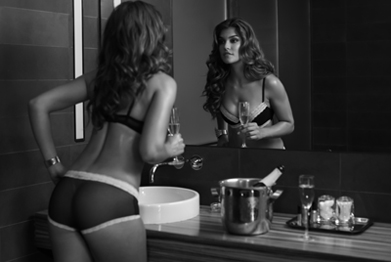 One of the biggest pros towards getting aesthetic surgery is that, in addition to enhancing appearance, it improves the person's self-esteem and self confidence. Likewise, the biggest con is that, like all surgery, cosmetic procedures come with risks of complications. Minimally-invasive and non-invasive procedures have greatly reduced these risks.
According to the Transparency Market Research report, the key factors driving the growth of the global cosmetic procedures and products market are:
Aging population
Growing acceptance of cosmetic surgery
Expanding media exposure
Faster results
Overall reluctance among population to age gracefully
Increased disposable incomes, and
Growing interest in aesthetic improvements
The American Society of Plastic Surgeons (ASPS) reports that 15.6 million minimally-invasive and surgical cosmetic procedures were performed in the United States in 2014, an increase of 3 percent since 2013. In addition, 5.8 million reconstructive surgery procedures were performed last year, up 1 percent.
Technological advancement in the manufacturing of cosmetic surgery products is the main factor fuelling the growth of the cosmetic surgery products market. Commonly used products include Injectables (botulinum toxin, collagen and hyaluronic acid), Implants (breast implants, chin and cheek implants, lip implants) and Equipment (dermal resurfacing lasers, hair removal lasers, liposuction equipment, microdermabrators, and light-based systems).
The global cosmetic procedures and products market is segmented into two major segments, namely, surgical procedures and non-surgical procedures.
Surgical procedures
Liposuction
Eyelid surgery
Nose surgery
Breast augmentation
Tummy tuck
breast lift
Gynecomastia treatment
Breast reduction
Otoplasty (cosmetic ear surgery)
Breast augmentation and the lipoplasty (liposuction) are the most popular cosmetic surgical procedures. Non-surgical procedures include cosmetic injectables, skin rejuvenation and other procedures such as laser hair removal, sclerotherapy, and laser treatment of leg vein. The cosmetic surgical procedures for men include gynecomastia treatment, breast reduction, facelifts, brow lifts, and tummy tuck.
Geographically, North America accounts for the largest market share of cosmetic surgery products and some of the key players in products market include Allergan, Inc., Alma Lasers, Ltd., Cutera, Inc., IRIDEX Corporation, and Johnson & Johnson.