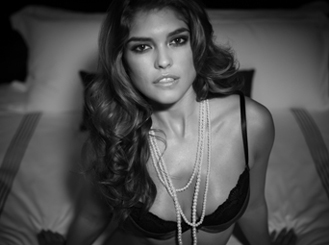 A double chin can be distressing aesthetic concern, and it is often difficult to resolve it with just a healthy diet and exercise. According to an American Society for Dermatologic Surgery consumer survey, 68% of all Americans are affected by a double chin or submental fullness, where a thick layer of fat rests under the chin. Kybella NYC and chin liposuction are the two different methods to address submental fullness.
A breakthrough in the field of cosmetic surgery, Kybella double chin treatment is an FDA-approved injectable that melts away submental fat. The treatment was first introduced in the U.S. in 2016 and helps patients to achieve a youthful-looking, sculpted jaw line and neck. NYC surgeons who are specialized in performing this non-invasive procedure can help the right candidates achieve attractive outcomes.
New York chin liposuction is performed using minimally-invasive technologies such as SmartLipo, VASER and BodyTite which use local anesthesia. Here, heat and suction removes the fat from the chin and jaw area and also tighten the skin for a well-defined appearance. Chin lipo by the right surgeon is a safe, proven method that can provide effective outcomes. For better understanding of the both the procedures, let's compare them:
KYBELLA
CHIN LIPOSUCTION
Treatment Methods
FDA-approved drug (deoxycholic acid) injected into the submental fat to destroy the fat cells
A surgical procedure to removethe fat and address sagging skin in the chin and neck area. Minimally-invasive procedures involve using heat and suction to remove the unwanted fat
Anesthesia
Generally, no anaesthesia is required. But for maximum comfort, ice or cold packs or topical and/or injectable local anesthesia are recommended
Requires local anesthesia, IV anesthesia or tumescent anesthesia
Number of Treatments
Two to four treatments provide visible outcomes
Liposuction alone needs only one session and can be well combined with Kybella to achieve more definition in the neck and jaw line.
Procedural Time
15-20 minutes
May take approximately 2 hours, inclusive of preparation time
Benefits

An effective, permanent solution for a heavy neck/jaw line
Minimal downtime
Minimal discomfort, bruising and swelling
No anesthesia and bandages
Fast recovery

With minimally-invasive treatment modalities:

Effective fat reduction and skin tightening results
Minimal downtime and risks
Less tissue trauma
Short recovery time
Coagulation of blood vessels

Results
Results usually visible after one to four treatment sessions
Final results usually appear 3-6 months after the treatment
The results can vary from patient to patient. An experienced NYC plastic surgeon will evaluate patients carefully to determine which procedure will work best for them. Individuals who want to avoid surgery could candidates for Kybella, whereas neck liposuction could be the right option for those who need to correct sagginess and excessive chin fat.