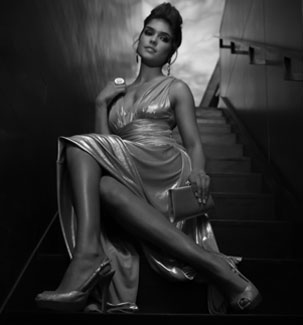 A good number of people are bothered by sub-mental fat that makes them look older than they actually are. Certain factors contribute to double chin, and these include weight gain that adds to the amount of fat in your chin and neck, heredity and age. Age often changes the shape of your face – sometimes the cheeks become thinner while fat pockets develop under the chin and near the neck. If you are looking for a non-invasive solution to address double chin, consider Kybella, an injection treatment that literally melts away double-chin fat. Kybella™ is a synthetic form of deoxycholic acid and is the first and only FDA-approved injectable drug that effectively resolves this aesthetic concern.
As part of a global clinical development program, more than 1600 individuals globally were treated in clinical studies with this injection. 79% of the candidates who underwent KYBELLA injections reported an improved satisfaction 12 weeks subsequent to the very last treatment. This includes an enhancement in the appearance of their face and area beneath the chin, and an overall improvement in their facial harmony. Candidates who underwent the treatment reported an improvement in self-perception. They felt:
happier and younger, based on their chin profile
less embarrassed
less self-conscious
less bothered by sub-mental fullness
less overweight
If you have consolidated fat deposits and fullness underneath the chin, you can surely benefit from Kybella that provides a permanent fat dissolving solution to a heavy neck/jaw line. You get to see noticeable contouring of your chin profile with 2 to 4 treatments and up to 6 treatments are administered for optimal results. Unlike many other non-invasive options, re-treatment is not necessary once you achieve the desired outcome.
However, patient selection is the key just as in any other cosmetic procedure. Only a skilled and experienced plastic surgeon specialized in the treatment can identify whether you are the right candidate for the procedure. He/she can administer the injections rightly and safely to help you achieve the most favorable outcome.