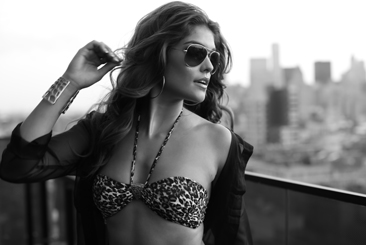 A double chin can adversely affect facial aesthetics. Kybella came as a big relief for those looking to reduce chin fat and achieve a sculpted jawline. The best thing about this FDA-approved treatment is that you don't have to go under the knife.
Here is some important information about this new injection to treat submental fat:
What is Kybella? This injectable drug is a clinically proven treatment for improvement in the appearance of moderate to severe convexity or fullness associated with submental fat. This non-surgical injectable for chin and neck fat has an active ingredient called deoxycholic acid, a naturally occurring molecule that helps break down dietary fat. Treatment can eliminate fat and improve the overall contour of the neck and jaw line.
Who is a candidate for the treatment? It can help men and women with consolidated fat deposits and fullness underneath the chin. You also need to be physically fit. Individuals with a lot of loose, hanging skin are not good candidates for this injection.
How does the treatment work? Each session would involve multiple injections. A single treatment comprises a maximum of 50 injections that are 0.2 mL each (up to a total of 10 mL). They are spaced 1-cm apart.
How long will it take to complete the treatment? Each in-office treatment session is typically 15-20 minutes. Normally, patients would have to undergo six single treatments at intervals of no less than 1 month apart.
What are the benefits of this injectable treatment? The treatment permanently dissolves fat in the chin, providing the solution to a heavy neck/jaw line. Recovery would be faster than for chin liposuction. Other benefits include minimal downtime, minimal discomfort, bruising and swelling, and no need for anesthesia or bandages.
Who can perform the procedure? Only licensed health care professionals including dermatologists and cosmetic surgeons should administer the injection. Only an experienced professional can handle side effects and emergencies if they do occur.
How long should I wait to see the results? Results are typically seen 3-4 weeks after the injection.
Would Kybella on other parts of the body? As of now, it is recommended only to address only submental fat. In future, there could be studies on how it works for other areas.
What is recovery and downtime like? There can be a little discomfort for a few days immediately after the treatment. There can also be some bruising and redness, which usually subside soon.
Though liposuction, neck lift and facelift are popular treatments for a double chin, this innovative injection manufactured by Kythera Biopharmaceuticals has given a new dimension to the treatment as it is non-surgical, safe and effective.