According to the American Society of Plastic Surgeons (ASPS), breast augmentation retained its position as the top cosmetic surgical procedure in 2017 and up to 300,378 procedures were performed last year. Breast augmentation in New York City is performed using FDA-approved implants.
According to a Research and Markets survey, the value of the breast implants market is expected to increase to US$ 1,981.2 Mn US$ from 1,424.4 Mn in 2017 by the end of 2025, expanding at a CAGR of 4.3%. One of the major reasons for the growth of the breast implant market is the rise in prevalence of breast cancer. Augmentation mammaplasty (as the procedure is also called) reconstructs the shape of the breast after mastectomy. According to breastcancer.org, nearly 266,120 new cases of invasive breast cancer are expected to be diagnosed in women in the U.S. in 2018, along with 63,960 new cases of non-invasive breast cancer.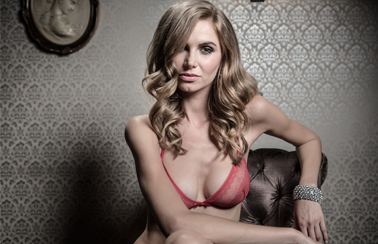 Market Insights Reports also provided a comprehensive assessment of the breast augmentation implants market recently, which includes qualitative and quantitative insights, historical and forecasted data, and competitor and regional analysis from 2013 to 2025. The study defines, segments, and projects the size of the breast augmentation implants market based on company, product type, application and key regions. The report segments the Breast Augmentation Implants Market into:
Silicone Gel Breast Implants
Saline-filled Breast Implants
ASPS reported that silicone implants were used in 84% of all breast augmentations in 2016. This implant is popular as they have a texture similar to breast tissue, and look and feel more natural than saline implants. They are filled with soft, elastic gel held with an outer silicone shell and chances of complications like breast rippling are reduced. Saline implants are prefilled at a predetermined size or filled at the time of surgery to allow for minor modifications in size. They provide a uniform shape, firmness and feel, but require a longer incision to insert. Plastic surgery practices providing breast augmentation in NYC offer two additional options – gummy bear implants and IDEAL implants.
The report analyzes product capacity, production, value, consumption, market share and growth opportunity in key regions such as North America, Europe, Asia Pacific, Central & South America and Middle East & Africa. It segments the market by application as: Hospital, Cosmetic Surgery, and Other. It covers the profiles of major players in the global Breast Augmentation Implants market such as: Allergan, Mentor Worldwide, Arion Laboratories, CEREPLAS, Establishment Labs, GC Aesthetics, GROUPE SEBBIN, Guangzhou Wanhe, Hans Biomed, POLYTECH Health, Sientra, and Silimed.
Technical innovations and improvements have made breast implants safer and augmentation can be performed with less downtime. Implants come in different sizes and shapes. NYC plastic surgeons help patients preview their outcomes using advanced 3D technology, which allows them to make the best choice based on anatomy and cosmetic goals.