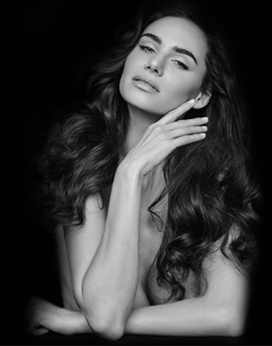 Kybella is an injectable drug that has the potency to melt away chin fat and restore the natural chin contour. Kybella has been approved by the FDA to treat double chin. It is the first and only approved non-surgical treatment for this condition. This is happy news for those who are looking for a non-invasive alternative for double chin treatment. Deoxycholic acid is a molecule that occurs naturally in the body to help in the breakdown and absorption of dietary fat and Kybella is its synthetic form.
How Is the Procedure Done?
Kybella works by disrupting the fat cell membrane. Fat cells then release their fatty contents and your body simply does the job of metabolizing these contents as it normally does. It is important to have the injection administered by a skillful and experienced surgeon. This is because Kybella injections should not be given too close to the marginal mandibular nerve as any injury can result in an off-balance smile. If injected improperly, it could also damage other cells in the skin.
Up to 50 injections are provided in a single treatment and six such visits are usually recommended, not less than 1 month apart. When the injection is provided correctly, you can experience a significant cosmetic improvement.
What to Expect after the Treatment
According to Kythera Biopharmaceuticals that introduced the injection, the most common side effects after the treatment include bruising, swelling, pain, numbness, and small, firm areas around the injection sites. The numbness in the area of treatment eventually gets resolved. Usually, results are visible within weeks to months, and keep improving as further treatments are administered. The results last for several years.
Kybella's FDA approval was based on two clinical trials which involved more than a thousand patients with moderate to severe submental fat and they showed considerable improvement. However, Kybella may not be suitable for everyone, especially for those who had previous plastic surgery procedures on the neck, chin and jawline. A good cosmetic surgeon can determine whether you can benefit from Kybella treatment for double chin.