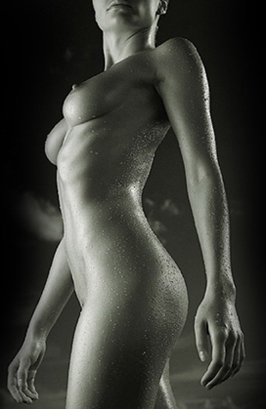 Many New York City plastic surgeons are now using fat transfer in cosmetic surgical procedures such as buttock enhancement as well as in facelift surgery. The procedure involves transfer of fat from areas where you have it in excess to areas that need improvement in volume. Most people know about liposuction, the procedure that removes stubborn fat from various areas of the body. Advancements in cosmetic surgery have made it possible to use that fat creatively to enhance and rejuvenate other areas of the patient's body such as the breasts, buttocks, face or hands.
The fat grafting procedure, as it is also called, involves three basic steps: extraction of the fat, purification of the fat and reinjection of the fat into the desired site. It is carried out as follows:
The plastic surgeon determines the donor site, that is, the area that has excess fat which can be extracted for fat grafting. For instance, the abdomen, thighs, and flanks (love handles) are the typical donor sites
After administering anesthesia, an incision is made at the donor site to insert the cannula to extract the fat using a suitable liposuction If the volume of fat to be extracted and transferred is minimal, the procedure may be performed under local anesthesia. The VASER liposuction technique that uses ultrasound technology improves the viability of the fat cells for use in fat transfer.
The fat is purified and processed via filtration, centrifugation, or sedimentation. The fat is processed to prepare it for transfer to small syringes using which fat is injected. This involves concentrating fat cells and separating them from fluids, oil, and impurities. In established surgical practices that use the most advanced technology, the fat tissues are spun in the FDA-approved Adivive machine to improve their survival rate.
Placing the processed concentrated fat into the target site is one of the most challenging aspects of fat grafting. Multiple fat injections are administered to achieve the desired outcome. In the Brazilian butt lift procedure, higher volumes of fat would need to be injected to encourage slower volume loss and greater total volume retention.
If you are planning to have a cosmetic surgical procedure that involves fat transfer in NYC area, it is important to do your research well to find a plastic surgeon who is an expert in the technique.