According to American Society for Dermatologic Surgery, a double chin is a concern that affects 68% of Americans. The condition can be caused by weight gain, aging or genetic factors. An injectable drug, KYBELLA NYC is proving a big relief for those looking to reduce chin fat and achieve a sculpted jawline without undergoing any surgery. However, most people opting for the treatment want to know how many treatments they would require to get the desired results.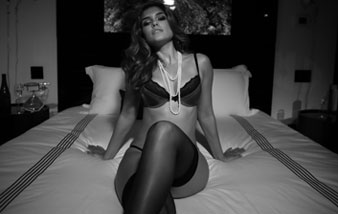 KYBELLA is an FDA-approved deoxycholic acid) injection. When injected into the submental fat, it breaks down the fat cells, which are then reabsorbed by the body. This 10-15 minute in-office procedure melts away double-chin fat and provides more definition to the natural jaw and neckline. Recovery after KYBELLA double chin treatment is much quicker and easier than after chin liposuction.
Experts say that treatment by a qualified surgeon, who is specialized and experienced in administering KYBELLA injections, can provide long-lasting results. Typically, a series of injections would be required to achieve the desired results. As everyone's chin profile is different, the number of treatment sessions needed would vary from person to person. In order to determine how many treatment sessions you would need, your surgeon will evaluate your specific considerations such as the amount and distribution of your submental fat and your personal treatment goals. Each KYBELLA session is given at least one month apart. Each patient can receive a maximum of six treatments. Most people see visible improvements in their chin profile after 2 treatments. For the best results, it is important to complete the series of injections recommended by your plastic surgeon. Once your desired goal is achieved, re-treatment is not necessary.
The primary side effect you would notice after this treatment is swelling, which will usually last for as little as two days to as long as three weeks or more in people with larger volumes of treated fat and higher doses. As older patients tend to have more skin laxity, swelling may take longer to resolve than in those with tighter skin. The treatment is safe and requires minimal to no downtime. Some of the other benefits of KYBELLA NYC are:
Permanent fat dissolving solution to a heavy neck/jaw line
No anesthesia and bandages are required
Minimal discomfort, bruising and swelling
Faster recovery time
As part of a global clinical development program, more than 1600 people worldwide have been treated in clinical studies with KYBELLA. The results show that 79% of people treated with injections had improved satisfaction with the appearance of their face and area beneath the chin 12 weeks after their last KYBELLA treatment. Maintaining a healthy lifestyle and weight is the key to experience permanent results as there are possibilities for new fat cells to emerge with weight gain.
A good candidate for this nonsurgical double chin treatment is a healthy adult (above 18 years of age), with moderate to severe submental fat. You are not a good candidate if you have had or are planning to have facial surgery, have trouble in swallowing, are pregnant, planning to become pregnant or nursing, and have an infection or medical condition in or near the planned injection site.
If you are planning to undergo KYBELLA in NYC, find an AAAASF accredited plastic surgery practice with skilled plastic surgeons who have extensive experience in administering these injections. This is crucial for optimal outcomes and treatment in compliance with the highest standards of care and patient safety.