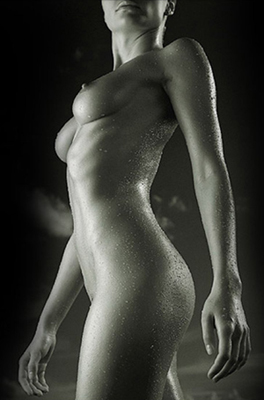 Vaginal atrophy is a common problem with symptoms such as dryness, vulvar itching, heaviness and pain during intercourse. The vaginal walls may get stretched over time due to aging, weight loss or pregnancy. These changes greatly affect a woman's quality of life. These symptoms are seen in women of different ages and are often related to estrogen deficiency. The condition was once accepted as inevitable with aging and hormonal changes, but today, MonaLisa Touch vaginal rejuvenation is helping to resolve these annoying symptoms.
The advanced minimally invasive procedure is administered using a CO2 fractional laser. The procedure provides relief from the symptoms of vaginal atrophy symptoms and provides relief from soreness or pain during sexual activity. It improves genital physiology by
stimulating collagen production
improving the functionality of the treated site
restoring proper blood flow
eliminating troublesome itching, irritation and pain
resulting in a sleeker, more refined contour for the labia and vulva
There is no surgery involved and the procedure is painless, though an anesthesia cream may be used if desired. This novel laser procedure for vaginal atrophy is performed on an outpatient and a session takes just a few minutes. With a full cycle of 4-5 sessions, 45-60 days apart for completion, women can offset the effects of vaginal atrophy.
By improving collagen production, enhancing lubrication, and restoring the normalcy of the vaginal wall physiology, this innovative technique for vaginal rejuvenation allows women to regain their femininity, peace of mind, and confidence.
This FDA-approved vaginal rejuvenation treatment is available in established plastic surgery practices in New York City. To be a candidate for the procedure, women should be in good general health, and have a positive attitude and realistic expectations.