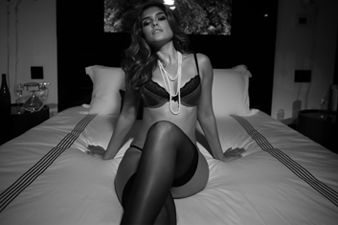 The innovative, FDA-approved KYBELLA injection treatment available in NYC plastic surgery practices permanently melts away double-chin fat. Whether it's aging, weight gain or genetics that caused the concern, this injectable can address the excess fat build-up and result in a well-shaped chin and jawline.
If you are considering the treatment, the first thing that you should do is to find a plastic surgeon with adequate experience in performing the treatment. A qualified and skilled surgeon can administer the injections correctly to achieve the best outcome. The surgeon will first evaluate your candidature for the treatment. It is important that you inform the surgeon about your medical history and other related matters at the consultation.
If you have had or plan to have surgery on your face, neck, or chin, this is an important matter to discuss with your physician. Similarly, if you have had cosmetic treatments on your face, neck, or chin, let the surgeon know about that too. Tell your healthcare provider about all the medicines you take. This should include everything from prescription medication and over the counter medicines to vitamins and herbal supplements. If you are taking a medicine that prevents the clotting of your blood such as antiplatelet or anticoagulant medicine, tell your physician about it.
Here are a few other matters that your physician should know about if you are having Kybella injections:
If you have had or have medical conditions in or near the neck area
If you have had or have trouble swallowing
If you have bleeding problems
Whether you are pregnant or plan to become pregnant
If you are breastfeeding or planning to breastfeed, talk to your healthcare provider about the best way to feed your baby
You should not have the injection if you have an infection in the treatment area.
The possible side effects can include swelling, bruising, pain, numbness, redness, and areas of hardness in the treatment area. Only a qualified physician can administer the injections correctly and avoid complications.