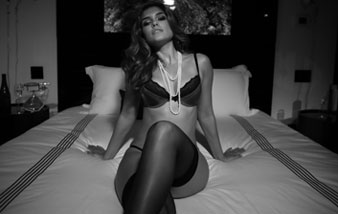 A double chin is a common aesthetic concern and one of the most obvious and unwanted signs of aging. Kybella NYC is an innovative option to address unwanted fat under the chin – without surgery or downtime. A non-surgical deoxycholic acid injectable for reducing moderate to severe submental fat and is FDA-approved. The treatment melts away double-chin fat permanently and provides you with a chiseled chin and well-defined jawline. As per the 2016 Plastic Surgery Statistics report by American Society of Plastic Surgeons (ASPS), about 55,660 injection lipolysis procedures like Kybella were performed in the year 2016, an 18% increase from the previous year. Kybella won Allure Magazine's "Best of Beauty" Breakthrough Award in 2015.
How Kybella Works
Kybella targets the fat cells around the chin and neck area without harming the surrounding tissue. The treatment consists of a series of tiny injections into the chin area to dissolve the fat cells, which will be expelled by the body over time. Once destroyed, these cells can no longer store or accumulate fat. Multiple treatment sessions are usually required to achieve the desired results.
Benefits of Kybella
Safe and effective
Non-surgical
Minimal to no downtime, and patients can go back to their normal activities immediately
Procedure takes only 15-20 minutes, and the injection requires only 5 minutes
Patients can experience visible contouring of their chin profile with just 2 to 4 treatments, though 6 treatments are recommended for optimal results
No compression or head wrap as recommended for liposuction
No anesthesia
Faster recovery time
Performed on an outpatient basis
However, Kybella does come with some side effects such as swelling, bruising, pain, numbness, redness, and areas of hardness in the treatment area.
Ideal Candidate for Kybella
You may be a good candidate for Kybella, if you
Moderate to severe fat underneath the chin or in the upper neck region
Have already tried rigorous diets and strenuous workout but failed miserably to shake the bulge under your chin
Have a busy lifestyle and don't have the time to spare for cosmetic surgery
Are relatively fit and healthy
Kybella injection would not be the right option if you:
Have an infection in the treatment area
Have lax skin of the neck or a significant deflation of the neck, related to weight loss with demarcated platysmal bands
Have a deep underbite and a small chin with a very oblique chin-neck angle
Are pregnant or planning to become pregnant
Are breastfeeding
To benefit from optimal outcomes for Kybella NYC, it is important that you choose a Manhattan plastic surgeon who has extensive experience in administering these injections. Treatment in a reliable AAAASF-accredited plastic surgery practice in NYC is crucial for treatment that adheres to the highest standards of care and patient safety. In leading practices, surgeons use advanced 3D simulation technologies such as the Axis Three and VECTRA 3D to help patients visualize the outcomes of the procedure. They will also inform you about the benefits and risks associated with the surgery, and help you take informed decisions. With end-to-end care and dedicated follow-up, reliable surgeons will support patients through to full recovery.