Do you have fatty jowls or double chin and are you looking for an easy solution, consider KYBELLA NYC. An FDA approved injectable drug for fat reduction in the submental area under the chin, KYBELLA permanently zaps fat cells in the submental area and gives more definition to the jaw and neckline. Skilled cosmetic surgeons offer this double chin treatment in AAAASF-accredited surgical practices in NYC.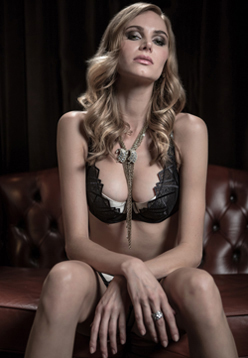 According to American Society for Dermatologic Surgery, a double chin is a concern that affects 68% of Americans. The condition can be caused due to weight gain, aging, or genetic factors. This injectable drug is a great solution as it allows you to achieve a sculpted jawline without undergoing any kind of surgery. KYBELLA double chin treatment involves making a synthetic deoxycholic acid injection into the treatment site. A naturally occurring molecule in the body, deoxycholic acid helps in breaking down and absorbing dietary fat. When injected into the fat beneath the chin, KYBELLA destroys fat cells, resulting in a visible reduction in the fullness under the chin. Once destroyed, the cells cannot store or accumulate fat. This in-office procedure is much quicker and easier than after chin liposuction.
The procedure starts by numbing the treatment area with ice / cold packs or topical and/or injectable local anesthesia. KYBELLA is injected under the skin using a tine needle. Each in-office KYBELLA treatment session takes typically 15-20 minutes, with injections taking only 5 minutes. Usually multiple injections are needed to achieve good results. You can expect to see a noticeable change in your chin profile in two to four treatments and optimal outcomes in six sessions. Re-treatment is not necessary once you reach your desired goal.
Benefits of the procedure:
Permanent fat dissolving solution to a heavy neck/jaw line
No anesthesia and bandages are required
Minimal discomfort
Minimal downtime
Minimal bruising and swelling
Faster recovery
This injectable treatment is safe and requires minimal to no downtime. In clinical trials, most patients reported improvement in self-perception after the treatment, including feeling happier and younger, feeling less embarrassed and less bothered by submental fullness.
Though the procedure is nonsurgical, some bruising and swelling will occur,but won't last for long. Swelling usually last for as little as two days to as long as three weeks or more in people with larger volumes of treated fat and higher doses. As older patients tend to have more skin laxity, swelling may take longer to resolve than in those with tighter skin.
Not everyone is a good candidate for the procedure. Patients who have an infection in the area or are pregnant or breastfeeding cannot have the treatment. A good candidate is person with excess neck fat under the chin and has realistic expectations. The number of treatment sessions required would differ from individual to individual because everyone's chin profile is different.
If you are considering KYBELLA in NYC, find an AAAASF-accredited plastic surgery practice that has plastic surgeons who are skilled in performing this procedure. An experienced surgeon will evaluate your specific considerations and determine how many treatment sessions you would need to achieve your personal treatment goals.