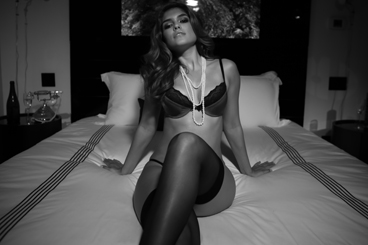 A double chin occurs due to weight gain, aging or genetic factors and is a major cosmetic concern for many men and women. Many people are hesitant to go under the knife to treat their double chin. Kybella treatment in a reliable NYC plastic surgery center is an great solution to the problem. An FDA approved injectable drug composed of deoxycholic acid, Kybella absorbs the excess fats on the chin. It can address a double chin safely and effectively and result in a well-defined neck and jaw line.
According to American Society for Dermatologic Surgery, a double chin is a concern that affects 68% of Americans. Minimally-invasive Kybella double chin treatment is proving to be an effective option for the growing number of people seeking treatment for the condition. When injected into the chin area, Kybella injections cause lysis or destroy the fat cell membrane. As a result, the cells breakdown and release their fatty contents. The treatment improves the contour of the neck and jawline and provides a more youthful facial appearance.
A single outpatient consultation may involve up to 50 Kybella shots. Each treatment takes about 15 minutes. Patients may be recommended up to six single treatments no less than a month apart. The number of injections administered would depend on the extent of submental fullness the patients has. The aim of the treatment is to remove the fat under the chin area and create a more attractive jawline.
When the procedure is performed by an experienced cosmetic surgeon in New York City, you can expect the following benefits:
A well contoured look
Minimal downtime
No severe post-procedure side effects
No anesthesia or bandages
Faster recovery
Long-lasting results
Side effects, if any, are mild, and include some bruising, swelling, pain, numbness, and small, firm areas around the injection sites, but these resolve over time. Choosing an experienced surgeon is important. A reliable surgeon will explain the treatment to you, including the risks. Looking at before and after photos of patients who have had the Kybella treatment will give you an idea of the changes that the procedure can bring about, though results may vary depending on your individual considerations.