KYBELLA in NYC is an innovative, nonsurgical option to address a double chin or submental fat. A common but distressing aesthetic concern, a double chin can be difficult to resolve with just a healthy diet and exercise. The KYBELLA injectable treatment is a permanent fat zapping solution which literally dissolves fat in the submental region and gives more definition to your natural jaw and neckline.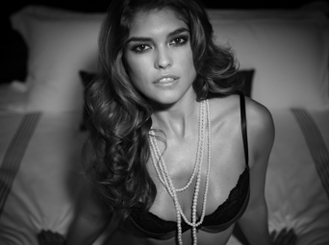 Unlike neck liposuction, KYBELLA in NYC is the only FDA-approved injectable drug to treat a double chin and improve the neck area. The drug is a synthetic form of deoxycholic acid, which is naturally found in the body, and helps the body break down and absorb fat. KYBELLA injections destroy the fat cells. Once destroyed, those cells cannot store or accumulate fat.
People with excess fat under the chin and have realistic expectations are considered good candidates for the treatment. The number of treatment sessions required would differ from person to person because everyone's chin profile is different. Patients who have an infection in the area or are pregnant or breastfeeding cannot have the treatment.
Paying attention to certain things before you have this injectable treatment would minimize side effects and help you achieve optimal results. Here's what you should know about preparing for KYBELLA double chin treatment:
If you have a special event or vacation coming up, it may be advisable to schedule your treatment at least 2-3 weeks in advance.
Before receiving the KYBELLA double chin treatment, inform your plastic surgeon all of your medical conditions, health status or personal activities that are relevant to your treatment and review all contraindications. Let them know if you have a history of difficulty swallowing, medication allergies, history of anaphylaxis, recent surgeries to the area planned to treat and any other medical problems.
You might be asked to avoid all blood thinning medications such as aspirin, ibuprofen, naproxen, and so on and supplements such as Omega 3 one week prior to your treatment. This will help minimize bruising or bleeding.
Consult your primary care physician before stop or alter any medications that you are currently taking.
You will be advised to avoid alcohol, caffeine, Niacin supplements, high-sodium foods, high sugar foods, refined carbohydrates, spicy foods and certain herbs 24-48 hours before and after your treatment as these items may contribute to increased swelling or irritation.
Stop smoking at least two weeks prior to surgery as nicotine can impair and delay healing.
It is recommended to reschedule your appointment if you develop a cold/flu or have an infection, blemish, or rash, etc. in the area to be treated until it resolves.
You will be advised to wear a compression garment on the treated area in order to reduce swelling in the area treated. It would be better to buy this garment in advance.
The procedure starts by numbing the treatment area with ice / cold packs or topical and/or injectable local anesthesia. KYBELLA is injected under the skin using a tine needle. Each in-office KYBELLA treatment session takes typically 15-20 minutes, with injections taking only 5 minutes. Usually multiple injections are needed to achieve good results. You can expect to see a noticeable change in your chin profile in two to four treatments and optimal outcomes in six sessions. Re-treatment is not necessary once you reach your desired goal. Clinical studies showed that 79% patients treated with KYBELLA experienced improved satisfaction with their appearance of their face and area beneath their chin 12 weeks after treatment.
Submental fat is a concern that affects 68% of Americans, according to the American Society for Dermatologic Surgery. Reports indicate that "selfie awareness" is a key factor driving the demand for double chin treatment. If you are considering KYBELLA in NYC, find a plastic surgeon with extensive experience in the treatment. A reliable surgeon will administer the injections correctly, helping patients achieve their goal of an improved chin profile safely and effectively.