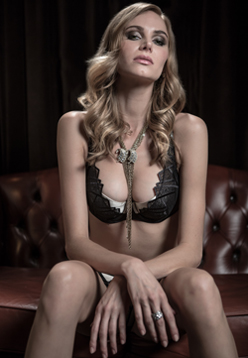 Aging, weight gain or genetics are the common causes of a double chin, one of the most bothersome aesthetic concerns among men and women. Many people hesitate to go under the knife because the chin is a delicate area and also because any surgical correction would leave visible scars. Fortunately, Kybella offers the answer. In April 2015, the FDA approved this injectable which is similar to the deoxycholic acid produced in the body. Today, plastic surgery practices in New York see an increasing number of patients seeking Kybella injections over other options.
There is no doubt about the efficiency of the procedure as it is clinically proven to address moderate-to-severe fat below the chin. FDA approval came after two clinical trials proved the safety and efficacy of Kybella. The trials involved 1,022 adult participants with moderate or severe submental fat. Participants were randomly chosen to receive Kybella or a placebo for up to six treatments. The results showed that those who received Kybella experienced more frequent reductions in submental fat. Twelve weeks after last treatment up to 79% of the participants treated with this novel injectable were satisfied with the appearance of their face and area beneath the chin. So Kybella does work!
This injectable drug is the first and only approved non-surgical treatment for a double chin. When properly injected into submental fat, deoxycholic acid destroys fat cells. A single treatment involves a maximum of 50 injections, 0.2 mL each, and spaced 1 cm. A typical treatment session lasts about 15 minutes. Visible results can be seen 3-4 weeks after the procedure. Recovery is fast with though some bruising, swelling, and discomfort can be expected. Results are long-lasting.
Those with loose and hanging skin are not good candidates for the treatment. To learn about your candidature, schedule a consultation with a plastic surgeon that offers the procedure. Administering the injections correctly in the submental area is crucial. Kybella double chin treatment in NYC is safe and effective when it is performed by an experienced surgeon.