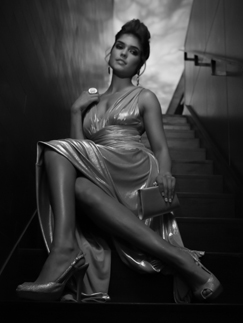 Just as your other facial features, the chin is an important feature that contributes towards an attractive facial appearance. Double chin is a major aesthetic concern for around 68% Americans, as the American Society for Dermatological Surgery points out. This is caused by a thick deposit of subcutaneous fat behind the chin along with some amount of loose skin. Submental fullness or double chin can result from weight gain though you may develop this condition even if you are near your ideal weight. You cannot get rid of it with weight loss measures such as dieting and exercising. However, there are effective cosmetic procedures that can address this condition. Leading plastic surgery practices in NYC offer procedures such as Kybella, liposuction and neck lift to treat double chin.
Let us examine what these procedures involve and how effective they are.
Liposuction: If your double chin appears an isolated pocket of fat with mild to minimal skin excess, then a lipo procedure may be the right choice. This treatment helps with permanent removal of fat cells and the end result would be a well-sculpted neck with an attractive contour. This is a one-hour procedure and you can resume normal activities pretty soon.
Neck lift: If loose skin and lax neck muscles are more of a concern than the excess fat, a neck lift can help you. A skilled surgeon can strategically place the incisions behind the ears and/or the chin. The process involves separating the neck muscles (platysma) from the skin and tightening with sutures. Excess skin if any is trimmed away. Resuming strenuous activities may take 4 to 6 weeks but the typical recovery time is 10 to 14 days.
Kybella: If you are looking for a less invasive solution, this FDA-approved non-surgical treatment can help you. The procedure can effectively contour and improve submental fullness while minimizing the downtime. The procedure involves administering the injection to targeted fat areas. While preventing future fat accumulation, the treatment helps in rapid destruction and absorption of fat cells. The body's natural metabolic process clears the fat. The treatment targets only fat cells, leaving other cells and tissue unaffected. Those seeking further improvement in the results can take more treatments with a gap of 1 month between each session.
Approach an established plastic surgery practice in NYC that offers all these cosmetic procedures and let the surgeon decide which of the above treatments can be the best choice for you.