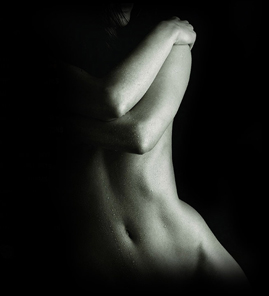 Tummy tuck surgery performed at NYC plastic surgery facilities is a great treatment option if you have a sagging abdomen and want to achieve a trim, firm midsection. Those who are worried about excess abdominal skin after weight loss or childbirth may not find a fruitful solution with just exercise and diet and this is where advanced abdominoplasty procedure can prove effective. However, making a decision to undergo the procedure is not a simple one and you have to learn more about the procedure from your surgeon during the initial consultation. Here we help you understand relevant details about the procedure right from the consultation to achieving the optimal outcome.
During the consultation, you have to discuss your actual concerns and expectations with the surgeon so that he/she can decide on the technique most suitable in your case and design an individualized treatment plan. Make it a point to understand all necessary details about the procedure including the risks and benefits so that you can take a well-informed decision.
Depending on the enhancement required, the choice can be made from different tummy tuck procedures. A complete abdominoplasty is performed for those requiring a considerable improvement in the mid section. The excess skin, tissue, and muscles are removed and the belly button may be moved in this procedure. When only a small amount of abdominal skin needs to be removed, a mini abdominoplasty is recommended. This is usually done for people whose fat deposits are located below the navel and may not involve moving your belly button. Liposuction only abdominoplasty is advised for a person having elastic skin and moderate fatty deposits. The duration of the surgery would depend on the type of tummy tuck you are undergoing and it may usually last from one to four hours.
Preparing for the treatment is an important phase when you have to follow all the instructions from your surgeon and make necessary changes in your lifestyle. This includes avoiding habits such as smoking and eating a balanced diet; and the medications you are taking should be under strict guidance from the surgeon.
Just like the preparation and the procedure, the recovery phase is equally important when you have to be dedicated to getting safe and speedy results. This can be achieved only by following the surgeon's recommendations. To speed up the recovery, the surgeon may advise wearing a compression garment to control swelling, and may prescribe muscle relaxers, medications and supplements. Significant results can be achieved in a month and the results may improve over the next three months.
Choosing the right tummy tuck surgeon in NYC is really important as his skills, specialization and experience in the procedure can contribute to the outcome. At established practices advanced techniques such as Smartlipo Triplex, BodyTite and VASERlipo are used to perform the procedure. They may provide innovative approaches such as Brazilian tummy tuck that offers significant benefits in terms of outcome, efficiency, and downtime. When choosing this procedure, scars remain hidden when you are wearing a bikini as the incision is positioned very low.  The waist is pulled in to make it smaller and the pubic area is lifted to help women benefit from fewer episodes of incontinence. You can also benefit from advanced pain management options such as ON-Q PainBuster® systems and experience a comfortable recovery phase.