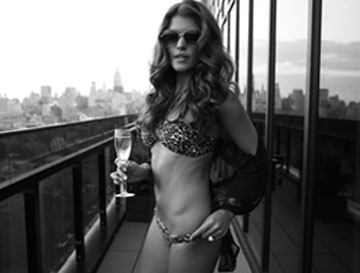 Body contouring in NYC has become a popular option for men and women seeking an attractive, streamlined physique. According to the American Society of Plastic Surgeons (ASPS), liposuction ranked second among the top five cosmetic surgical procedures last year. This body contouring treatment gets rid of stubborn fat pockets when diet and exercise cannot eliminate unwanted fat and makes your body look slimmer.
Liposuction is not a weight loss technique, but it does eliminate excess fat and helps to improve the appearance and contour of your body. For instance, abdominal liposuction eliminates stubborn fat deposits from the abdominal area and reshapes it, but it doesn't lead to any significant weight loss.
While NYC body contouring treatment can improve a person's appearance and boost self-esteem, one of the common misunderstandings about the procedure is that you can return to the same lifestyle which led to the need for liposuction. Nothing can be further from the truth as you would need to revamp your habits if you want to maintain the results of the treatment and ensure that your body keeps the new, contoured look. Maintaining results after liposuction requires adopting certain lifestyle modifications.
Exercise Regularly: Exercising regularly is critical to maintain your new shape. At early postoperative stage, it is better to avoid vigorous exercises, or else recovery may take time. Based on personal considerations, you may be advised gentle walking as it can help prevent blood clots and other complications. Once healing is complete, draw up an exercise regimen incorporating activities such as a morning walk, sports (golf, tennis, or other sports), hiking, swimming, regular cardio and weight training exercises. This will help to keep your weight at a healthy level and improve muscle definition, and maintain the results of your liposuction treatment. The best option is to talk to your surgeon about how much and what kind of exercises you need to do to preserve the results.
Follow a Healthy Diet: Eating healthy is as important as regular exercise. Eating a well-balanced diet prior the surgery and after is crucial to stay fit and healthy. Include more fruits, vegetables, whole grains and lean protein in your diet and cut down on processed food, carbs, sugars and saturated fat. Don't skip your meals, especially breakfast, because a nutritious breakfast is the keystone of a healthy diet which provides the initial source of energy for the entire day. Have smaller meals at regular intervals of time, as it will help maintain your energy levels and keeps you full between the meals.
Stay Hydrated: Drink a sufficient amount of water. Staying hydrated is important to maintain a healthy metabolism rate, improve digestion, and keep hunger in check.
Though liposuction can reshape your body, it's important to follow your surgeon's instructions to recover well and maintain your liposuction results. Without preventive measures, there are chances that you may gain weight after the treatment. A experienced NYC plastic surgeon can provide customized solutions to meet your goals as well as valuable guidance to help you maintain the outcomes of your body contouring procedure.