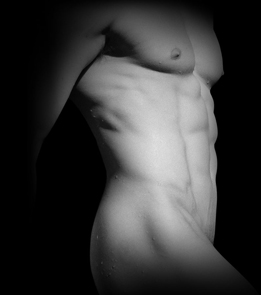 The number of men opting to have plastic surgery to enhance their physique has increased rapidly in recent years. NYC is a great place to have male plastic surgery. Here is the wide array of options that men can choose from in an established plastic surgery practice in NYC:
Liposuction: This procedure addresses excessive fat deposits in different areas of the body that are hard to remove with just diet and exercise. Treatment can address stubborn fat in various areas such as the face, upper arms, chest, abdomen, love handles, thighs, and knees.
Tummy Tuck: This procedure is designed to provide a trim, tight, and aesthetically attractive abdominal contour. The treatment removes excess fat and skin from the midsection and tightens the muscles.
Botox: This cosmetic injection is a popular non-surgical option to address wrinkles in the face and neck. It can effectively reduce forehead creases and band lines in the neck.
Soft tissue fillers: The face loses some of the fat, bone, and muscle layers under the skin when you age. These fillers are used to plump it up and provide a rejuvenated look.
Chemical peels: Chemical peels such as AHA peel, TCA peel and phenol peel can effectively resolve rough sun-damaged skin and blemishes. The treatment reduces age spots, scars, and blotches and helps smooth fine lines and wrinkles.
Laser skin resurfacing: A laser is used to remove damaged skin one layer at a time. Men undergo this procedure to address fine lines or wrinkles, acne scars, birthmarks, and brown spots.
Nose Surgery: This is a great option for men looking to achieve a firm, well-shaped masculine nose. It changes the size and shape of the nose to blend well with the rest of the facial features. It can enhance nasal proportions, set right asymmetry, reduce the size of a long, wide or bulbous nose, and correct a deviated septum.
Eyelid Surgery: Tired, puffy eyes and sagging eyebrows can make you look older than you really are. This procedure involves removing excess muscle, fat or skin, tightening the skin and muscle, and smoothing the lines between the eyelid and the cheek.
Facelift: Lifestyle habits, aging, stress, heredity, and sun exposure can adversely affect facial appearance. A facelift overcomes these adverse effects by removing excess fat, repositioning the muscles and tightening skin to create a smoother facial and neck surface.
Gynecomastia Treatment: The procedure addresses the abnormal enlargement of the male breast due to hormonal imbalances, use of certain drugs, and some medical conditions. The treatment involves removes the excess fat tissue and tightening the skin to create a well-defined, masculine looking chest.
Choosing a reliable AAAASF-accredited plastic surgery practice with surgeons who are experts in performing the procedure of your choice is crucial for safe treatment and optimal outcomes.