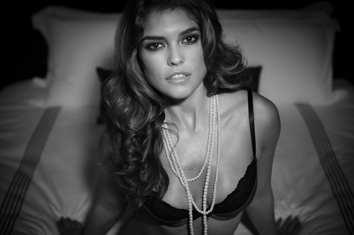 Rhinoplasty or nose reshaping surgery is one of the most popular cosmetic surgical procedures among both men and women. A well-shaped nose can really have a positive impact on facial appearance.
As with all plastic surgery procedures, rhinoplasty also comes with some side effects. The common postoperative complications of rhinoplasty are edema (excess of watery fluid collecting in the cavities or tissues of the body) and ecchymosis (discoloration of the skin resulting from bleeding underneath, typically caused by bruising). These issues are worrying for both the patient as well as the plastic surgeon as they can affect cosmetic results. Patients are usually given corticosteroids to manage such 'events'.
Researchers in Brazil claim they have found a way to address these post-surgical complications in cosmetic nose surgery. Their study found that presurgical injection of dexamethasone sodium phosphate (a medication used to treat various conditions such as severe allergic reactions and symptoms such as swelling) can minimize the occurrence of edema and ecchymosis following rhinoplasty. Here are the key aspects of the study which was published recently in JAMA Facial Plastic Surgery.
Forty-two patients participated in the study
The patients were randomized into 2 groups.
Dexamethasone was intravenously injected before surgery for those in group 1.
Normal saline solution was intravenously injected before surgery in group 2.
Standardized photographs were taken when they returned one week after the surgery
The photographs were analyzed by five plastic surgeons who were not told about the type of injection that the patients received
The surgeons rated the complications and it was found that the patients in the dexamethasone group showed lower rates of postoperative ecchymosis and edema than those in the saline group
The researchers concluded that preoperative use of dexamethasone would reduce edema and ecchymosis at seven days after rhinoplasty. These findings are significant as statistics from the American Society of Plastic Surgeons (ASPS) indicate that nose reshaping ranked second in the list of top five cosmetic surgical procedures in 2014.