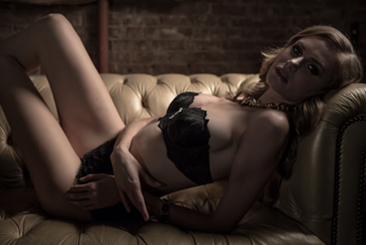 What can be a better option than a non-invasive means of rejuvenating your skin? Non-surgical cosmetic procedures to improve the appearance of the skin are becoming popular among men and women. A younger-looking skin can give you a more radiant and youthful appearance and a lift in confidence. Aging, stress, prolonged exposure to the sun, and heredity factors all affect the appearance of the skin. The good news is that the negative impacts caused by these factors can to a considerable extent be overcome with the above mentioned aesthetic solutions. Manhattan in New York City would be a great location to choose because established plastic surgery practices here offer a range of advanced non-surgical cosmetic treatments to refresh your skin's appearance in minimal to no downtime.
Here are some commonly offered procedures to address your aesthetic concerns.
Laser rejuvenation: This procedure helps to reveal younger-looking skin by reducing wrinkles, acne scars and other blemishes. With this treatment, the top layers of damaged skin are removed and new, clearer underlying skin is revealed. The commonly addressed concerns include loss of skin tone, pigmentation and blotchy skin. The treatment duration ranges from 30 minutes to 2 hours depending on the extent of rejuvenation needed and similarly the recovery ranges from 1 to 3 weeks.
Botox: It has remained the most popular non-surgical cosmetic procedure among men and women in the US for the past few years. The demand for the procedure is constantly increasing over the years as it is an effective solution to diminish wrinkles and facial lines and rejuvenate the face. Stressed or overworked facial muscles make you look old, tired or dull. This procedure safely relaxes the muscles while reducing muscle contraction to provide a more refreshed look.
Facial filler injection: People often experience loss of facial volume with aging of the skin. Facial filler injections are a good choice to fill in lines, wrinkles and depressions in the face. Injectable hyaluronic acid dermal fillers such as Juvederm are the most popular which provide 9 months to one year of correction for moderate to severe facial wrinkles and folds, such as nasolabial folds.
Laser hair reduction: The procedure uses the power of laser to remove unwanted hair painlessly. It can be repeated until the area stops growing hair altogether. The procedure duration is just under an hour and recovery period is minimal-just a couple of days.
Chemical peels: The procedure can effectively address rough sun-damaged skin and blemishes. AHA peel, TCA peel and phenol peel are the most popular ones used. It makes the skin look flawless and fresh as it exfoliates the surface layer of the skin. Recovery is just within a week.
Are you looking to have any of these non-surgical cosmetic procedures in Manhattan? Find a skilled and experienced surgeon who can identify the procedure that would work best for you, and offer personalized solutions.