Abnormal enlargement of male breast tissue or gynecomastia is a condition affecting many men. Though it is usually harmless, overly large breasts can impact a man's social and emotional well-being and them avoid certain clothes or going shirtless. The condition can also cause neck, shoulder or back pain and make it difficult to exercise and perform other activities. Gynecomastia treatment in NYC is the ideal option to achieve a more natural looking chest by eliminating the excess fat and breast tissue. Leading plastic surgeons in Manhattan use the FDA-approved minimally-invasive liposuction technologies such as BodyTite RFAL (radiofrequency assisted) or SmartLipo (laser assisted) to perform procedure. These techniques liquefy the excess fat allowing it to be easily removed.  The procedure also involves improve the size and position of the areola.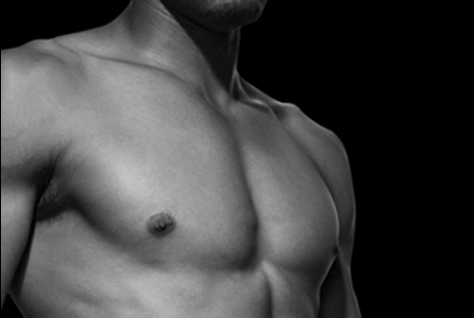 What Causes Gynecomastia?
Though gynecomastia can occur at any age, it is commonly seen in adolescent boys, with around two-thirds of them developing some form of gynecomastia. The reason for this condition varies, but some of the common causes include:
Hormonal imbalances
Usage of certain medications
Genetics/hereditary
Obesity
Exogenous hormones from supplements or food
Extensive marijuana use
Male breast cancer
Gilbert's syndrome
Prevalence of certain medical conditions
Key Benefits of Gynecomastia Treatment
Effective removal of excess fat
Minimally-invasive procedure
Minimal scarring, bleeding, swelling and bruising
Involves local anesthesia
Performed on an outpatient basis
Only small incisions
Who is an Ideal Candidate?
An ideal candidate for the procedure is one who meets the following criteria –
Is at least 18 years of age and breast growth has stabilized
Is healthy
Does not have a serious illness or medical condition
Has specific goals in mind for improving the physical symptoms of gynecomastia
Not taking any medications (especially that can cause gynecomastia)
Do not smoke or use recreational drugs
Has good skin elasticity
Has a positive outlook and realistic expectations
Is emotionally stable
How is the Procedure Performed?
Gynecomastia treatment in NYC starts with the plastic surgeon administering local anesthesia at the treatment site. Once the area is numb, small incisions are made on each side of the chest to remove the excess tissue. BodyTite utilizes RFAL energy to reduce excess fatty tissue and tighten skin. The RF energy passes from an internal cannula to an external electrode, targeting the adipose tissue and fatty areas. The RF energy liquefies the fat, tightens the skin, and allows the surgeon to sculpt the chest effectively. Smartlipo laser liposuction procedure combines three laser wavelengths (1440, 1064 and 1320 nm) to provide excellent fat removal, tissue coagulation, and skin tightening effects. Both options address excessive the excessive build-up of breast tissue effectively, and provide a more masculine looking chest. Both these modalities are designed to provide effective fat reduction as well as significant skin contraction. Male breast reduction surgery also improves the appearance and position of the areolas.
If you are considering gynecomastia treatment in Manhattan, NYC, choose an AAASF-accredited plastic surgery practice that has surgeons who are experts in performing this procedure. The surgeon will perform a thorough health history review and physical exam, and conduct some specific blood tests. After determining your candidacy for the treatment, an expert will provide customized breast reduction surgery to help you achieve the best results.