In this selfie age, many people, especially millennials, have become more image-conscious than ever before and want to look good in every selfie they click. Many rely on Snapchat filters and other editing apps to modify their original picture with perfect lighting and ideal angles. Fox News recently reported that "selfie awareness" is pushing people to take it one step further by undergoing aesthetics procedures to alter their looks. One procedure that is gaining popularity with selfie awareness is double chin treatment, such as KYBELLA in NYC. This nonsurgical procedure can effectively address the problem of submental fat and with no downtime.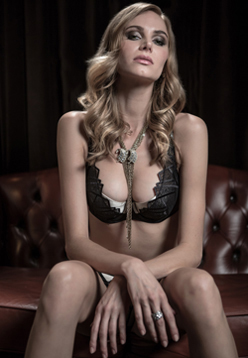 In an annual survey by The American Academy of Facial Plastic and Reconstructive Surgery (AAFPRS), 55 percent of facial plastic surgeons reported seeing patients who want to look better in selfies in 2017 (up 13 percent from the previous year). Most of these patients were under the age of 30.
Double chin removal procedures have gained popularity because submental fat is a concern that affects 68% of Americans, reports American Society for Dermatologic Surgery. Moreover, people who post pictures on social media find that a double chin makes them look unattractive, driving them to opt for cosmetic surgery to resolve the issue.
A double chin or submental fat is a major aesthetic problem for both men and women. This neck starts accumulating extra fat as you age, gain weight, or due to genetic factors and this can make people look older than they really are. There are several options to get rid of submental fat. The traditional method or neck liposuction, can be performed using invasive or minimally invasive techniques. The innovative KYBELLA double chin treatment offers an edge over these options as it involves just injections to permanently zap fat in the submental area and provide more definition to the jaw and neckline.
A deoxycholic acid injection, KYBELLA is the first and only FDA-approved injectable drug to treat a double chin, improve the neck region and provide more definition to the natural jaw line. When injected to neck region, the drug destroys the fat cells. It is made of a synthetic form of deoxycholic acid, which is naturally found in the body, and helps the body break down and absorb fat. Once destroyed, those cells cannot store or accumulate fat. This 10-15 minute in-office procedure melts away double-chin fat and tones the jaw and neckline. Clinical studies showed that 79% patients treated with KYBELLA experienced improved satisfaction with their appearance of their face and area beneath their chin 12 weeks after treatment.
The primary side effect after the treatment is swelling, which will usually last for as little as two days to as long as three weeks or more in people with larger volumes of treated fat and higher doses. As older patients tend to have more skin laxity, swelling may take longer to resolve than in those with tighter skin. The treatment is safe and involves minimal to no downtime.
Some of the other benefits of KYBELLA double chin treatment include:
Permanent solution for a heavy neck/jaw line
No anesthesia and bandages are required
Minimal discomfort, bruising and swelling
Minimal downtime
Faster recovery time
Recovery is relatively fast and patients are advised to avoid strenuous activity for the first 48 hours. Visible results can be seen 3-4 weeks post procedure. However, most people opting for the treatment want to know how many treatments they would require to get the desired results. Expert surgeons recommend up to 6 treatments for optimal outcomes.
If you are considering KYBELLA in NYC or any other double chin removal procedures, choose an AAAASF-accredited plastic surgery center that has skilled and experienced plastic surgeons who are trained in administering KYBELLA injections. A reliable surgeon will provide customized treatment to help patients achieve their goal of an improved chin profile by administering the injections correctly.