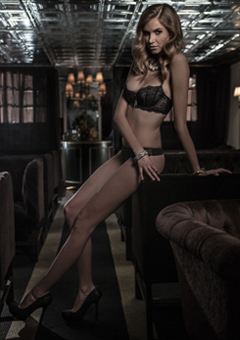 Body contouring in NYC can address the problem of excess fat which is resistant to strenuous diet and exercise. Advancements in the field of plastic surgery have resulted in innovative minimally and non-invasive techniques that provide optimal results with minimal surgical trauma and shorter downtime than traditional procedures. Laser liposuction and CoolSculpting NYC are two procedures that are popular among both patients and plastic surgeons alike for ability to address stubborn fat and tighten the skin. Both these methods help eliminate unwanted fat without the downtime that comes with traditional liposuction and other surgical interventions, but they achieve this in different ways.
CoolSculpting is an innovative method that helps people get in shape by removing excess fat without the need for any surgical incisions. The safe and effective non-invasive treatment offered in NYC plastic surgery practices is a great option for those who want to shape up when diet and exercise fail to provide the desired results.
This FDA-cleared fat reduction technique works on cryolipolysis, a treatment which destroys fat cells by freezing them. A specifically designed cooling applicator is applied to the treatment area which delivers controlled cooling to the targeted fat, causing the fat cells to die. Over time, the body naturally eliminates the dead cells. The procedure can effectively treat areas such as abdomen, flank (love handles), inner thighs and outer thighs. The surgeon would recommend an additional procedure in two to four months' time after the initial treatment for those seeking further improvement in the results. In most cases, optimal results are obtained with 3 sessions.
Laser liposuction performed using the FDA-approved Smartlipo Triplex workstation is a minimally-invasive procedure that blends three laser wavelengths – 1440, 1064, and 1320 nm – for safe and efficient body sculpting. The procedure starts with the administration of local anesthesia to the treatment area. Laser energy is passed through the skin to the fatty tissue which melts the fat, allowing it to be gently removed through a suction device attached to a cannula. The laser also stimulates the production of collagen which tightens the tissue and skin. The procedure involves minimal bleeding and bruising. This minimally-invasive treatment is not a weight loss treatment but is a body contouring method that results in a smooth contour with less sagging skin. Almost all parts of the body can be treated such as the waist, chin, inner and outer thighs, hips, abdomen, ankles, back, arms, neck and knees.
Whether you are considering Smartlipo treatment or CoolSculpting in NYC, choose an AAAASF accredited plastic surgery practice with surgeons who are experts in using these innovative technologies. While it is important to have realistic expectations about the outcomes of your body contouring procedure, you can expect optimal outcomes and safe treatment when you are in the right hands.