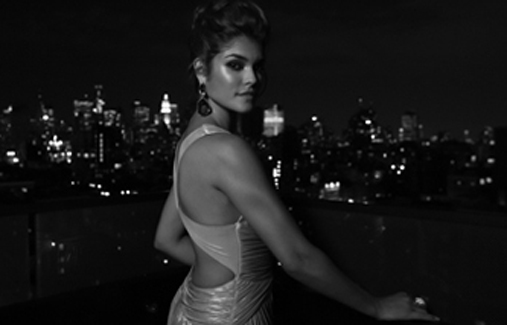 For many people, presenting an attractive, positive self-image is the best possible way to boost confidence. Reputable plastic surgery centers in the US offer a wide variety of safe and effective aesthetic treatments. This has made body contouring in NYC a popular option for men and women. People also rely on experts to help them look their best on special occasions. A new report from RealSelf reveals that more people are getting cosmetic procedures as part of their wedding preparation, with wedding-related reviews up 30 percent in 2019.
The analysis was based on the reviews that mention "wedding" or "getting married" that were posted on the RealSelf site between March 1, 2018 to February 28, 2019 and the previous 12 months, March 1, 2017 to February 28, 2018.
According to the report, reviews for nonsurgical treatments in particular are on the rise, making up 46% of all wedding-related reviews posted on RealSelf over the past 12 months. This is an increase of 10% compared to a year earlier, when surgical procedures accounted for higher percentage of reviews (64%) compared to nonsurgical ones (36%). The report lists the top three most reviewed nonsurgical treatments I 2019 as:
Nonsurgical Fat Reduction (23%)
Toxins (15%)
Injectable Fillers (14.15%)
The new data also reveals which general categories of nonsurgical cosmetic treatments are the most popular among pre-wedding patients. Nonsurgical fat reduction (which includes treatments like Kybella, SculpSure, CoolSculpting, and Emsculpt) ranked first for the second consecutive year, accounting for 23 percent of all nonsurgical pre-wedding treatment reviews posted on RealSelf during the last 12 months. Orthodontics, which includes teeth-straightening treatments, had ranked No. 2 in 2018, but did not figure in the list this year. The analysis did not segment reviews based on gender, age, or location.
Kybella is the latest cosmetic treatment for a double chin or submental fullness. The first and only FDA-approved double-chin injectable treatment, KYBELLA can address this concern without surgery. KYBELLA contains synthetic deoxycholic acid, a naturally occurring molecule in the body that promotes the breakdown and absorption of dietary fat. When injected into the fat beneath the chin, KYBELLA destroys the fat cells. This results in a noticeable reduction in submental fullness and leads to an improved chin profile. Performed by skilled surgeons, KYBELLA double chin treatment in NYC offers patients the same advantages as surgery but without the scarring and lengthy recovery time. CoolSculpting, another popular nonsurgical body contouring option eliminates unwanted fat by freezing it.
Talking about the surge in nonsurgical treatments, RealSelf chief brand and marketing officer Jani Strand said, "Technology is making it easier and less expensive to feel our most confident. New nonsurgical treatments create options for people who want meaningful results but don't want the downtime or expense of surgery, and RealSelf makes the information about them accessible to anyone, anywhere. No appointment necessary."
The 2019 Wedding Trends report also lists the top 5 most reviewed cosmetic treatments. Breast augmentation and rhinoplasty share the top spot of surgical treatments reviewed before weddings, together accounting for 14% of all wedding-related reviews posted on RealSelf over the last 12 months. Breast augmentation ranked first in both 2018 and 2019, while rhinoplasty's rank rose from No. 5 in 2018 to No. 1 in 2019.T
The Brazilian butt lift, another popular cosmetic surgical procedure, was the third most reviewed cosmetic treatment in 2019. The Brazilian butt lift (BBL) in NYC is a customized procedure that improves the appearance of a woman's buttocks using her own fat. The latest annual statistics report of the American Society of Plastic Surgeons (ASPS) reveals that the popularity of buttock augmentation with fat grafting grew by 19% from 2017, with a total of 24,099 procedures performed in 2018.
According to a RealSelf Chief Medical Officer Dr. Lara Devgan, "Cosmetic interventions are real medical procedures that require serious thought and consideration. While a major life event such as a wedding might motivate a patient to move forward with a procedure, that individual has likely been contemplating and researching for months or even years leading up to that point."
Men and women planning body contouring in NYC before the wedding season should choose an AAAASF-accredited plastic surgery practice that provides the service of expert plastic surgeons. The right surgeon will provide the right guidance and recommend the best solutions to help patients achieve their goals.