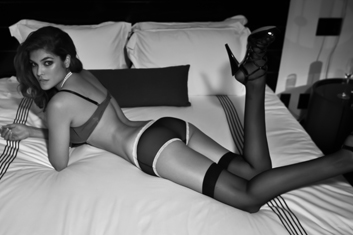 The demand for Brazilian butt lifts in New York is growing, a clear indication that women now prefer fat transfer buttock enhancement over implants. Performed by skilled plastic surgeons using local anesthesia, the procedure provides natural looking results with less downtime, side effects, and recovery time than conventional surgery.
One common concern that arises in Brazilian butt surgery is fat resorption. Generally, resorption occurs after BBL because some of the fat cells do not survive when they are transferred to its new environment. Factors impacting resorption include
Limited blood supply
Patient anatomy
Total volume of fat transferred
Tightness and elasticity of skin in new site
History of smoking
Non-compliance with post-op protocols
In the past, the procedure was criticized for its short-lived results due to fat absorption. No matter how carefully the surgeons do it and how advanced the techniques are developed for fat transfer, not all of the fat transferred during BBL will survive. This will alter your results. On the RealSelf forum, expert plastic surgeons point out that fat absorption following BBL it can occur in about 35% of the patients and that it usually happens in the first 6 weeks.
While patients should discuss their goals with their surgeon at the consultation, expert NYC plastic surgeons say that a good amount of fat in the order of several hundred CCs or even more may be needed per buttock. In anticipation of fat resorption, plastic surgeons may opt to overfill the buttocks with fat by a certain percentage. This varies from surgeon to surgeon and the technique used. The end result would be a combination of the post-operative swelling which is normal, as well as the relative overfilling of the buttocks. As a result of this overfilling, t he shape and volume of the buttocks will be quite enhanced in the early phase following Brazilian butt surgery.
The following factors can promote better fat graft outcomes in Brazilian butt augmentation:
Gentle liposuction technique: The site for fat removal would be selected and will be injected it with a local anesthetic. The liposuction technique matters. NYC surgeons use VASER liposuction to extract fat for injection into the buttock. VASER preserves the viability of the fat cells for buttock augmentation. This ultrasound-assisted technology also breaks up fat selectively while preserving the other structures such as blood vessels, nerves and connective tissue.
Fat purification prior to re-injection: Another key factor in maximum fat survival is the method of purifying the fat graft. Once enough fat is collected from the donor site, the fat cells need to be purified to prepare them for the fat injections. The removed fat should be spun at low gravity forces for brief periods of time and then purified. If not, unhealthy, dead or broken cells will get mixed with the good cells used for reinjection, which will affect the results.
Careful fat injection: The most important part of BBL is re-injecting the purified fat into the buttocks. High success rates of fat survival can be achieved by choosing a proper method of placement. Re-injection is carefully done using micro droplet techniques, that is, it is injected in very small quantities and at the right depths. This technique promotes long-term survival of the fat and provides a smooth skin surface and natural buttock contour. Proper blood supply is essential for the long-term survival of fat grafts.
Adherence to post-operative care instructions: Even with an expert performing BBL, results completely depends on how you care for yourself during the pre and post-op period. You would need to diligently follow your surgeon's post op care instructions. There are several steps you can take to maximize the survivability of the fat graft. You should avoid sitting during the post-op period. If you need to sit, use a donut pillow or inflatable pillow. Patients are also advised to sleep on the stomach or sides and avoid sleeping on the back. It is in the early several weeks after the surgery the blood cells develop. Once the cells are matured after several weeks to months, the fat that has been transferred should last several years or longer.
Healthy lifestyle: The longevity of the results would also depend on the patient's lifestyle. Proper diet and regular exercise are necessary to maintain a healthy weight as fluctuations in weight can alter the results.
Good technique and proper care come together to result in a natural, improved buttock contour that lasts permanently.
If you are planning to undergo Brazilian butt lifts in New York, choose a surgeon who has extensive experience in performing the procedure. This is very important for your safety and to achieve optimal outcomes. Following your surgeon's post-op instructions will promote smooth recovery.