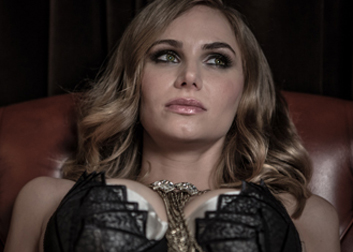 Many men and women are seeking ways to get rid of unwanted body fat and get into shape, which the rising popularity of body contouring in NYC. One major concern that many women seek to resolve is overly large breasts, a condition that can affect their appearance, health, well-being and lifestyle. Breast reduction surgery or reduction mammoplasty is an effective solution for this concern. This life-changing procedure can free women from the mental and physical stress of having overly large breasts and improve their overall appearance.
Though the demand for breast reduction is on rise, candidates still have many questions about the procedure. Here are the answers to frequently asked questions about breast reduction surgery for women:
What is breast reduction surgery?

Pregnancy, hormonal changes, genetic and obesity are the main factors responsible for disproportionate enlargement of the breasts. The condition could also be the result of the side effects of some medications. Breast reduction surgery is a safe and effective means of reducing breast size and achieving a well-shaped, attractive bust line. The procedure involves removes excess fat, glandular tissue, and skin to provide the desired breast size and appearance.

What are the benefits of having breast reduction surgery?
Reduction mammoplasty can address physical and aesthetic concerns associated with having overly large breasts. It puts an end to problems like rashes under the breasts, breathing difficulties, back and neck pain, and poor posture. Having the treatment can help you maintain a more active life and fit into normal-sized clothes. You would be relieved of the emotional stress associated with the condition. The procedure helps you achieve natural-looking, attractive breasts. Studies show that over 95 percent of breast surgery recipients are very satisfied with their decision.
Am I good candidate for the treatment?
There is a misconception among women that only women with large breasts can undergo breast reduction surgery. The fact is that any woman whose breasts are disproportionate to the rest of their frame and is in good physical and emotional health may be a good candidate for the procedure.
What are the techniques used to perform the procedure?
In leading AAAASF-accredited plastic surgery practices, expert surgeons use advanced minimally-invasive liposuction modalities such as BodyTite RFAL (radiofrequency assisted) or Smartlipo (laser assisted) to perform breast reduction safely and provide optimal outcomes.
What type of anesthesia is used?
Minimally-invasive liposuction treatment can be performed on an outpatient basis using local anesthesia. Patients remain awake throughout the procedure and are usually allowed to go home the same day.
Are there any risks involved with breast reduction surgery?
Very rarely, though some loss of breast tissue may occur due to inadequate blood flow to the remaining breast tissue. This usually occurs in women who smoke (https://renaissance.stonybrookmedicine.edu). Having your procedure performed by an experienced plastic surgeon in NYC will minimize such risks.
How should I prepare for the surgery?
Your plastic surgeon will take a detailed medical history and conduct a physical exam to determine whether you are fit for the surgery. You would need to obtain medical clearance from your physician or specialist to ensure you are fit to undergo the procedure. Patients will also be advised to quit smoking at least 2 weeks prior to the surgery, stop taking medications with blood thinners, and avoid tanning.
If you are considering breast reduction in NYC, choose a reliable AAAASF-accredited plastic surgery practice that provides service of well-trained plastic surgeons in this procedure. You can expect end-to-end care and support all through the treatment, right from initial consultation up to full recovery. The benefits of choosing the right practice are:
Safe and effective removal of excess fat and skin
Customized treatment
Improved contour with optimal skin tightening
Reduced surgical trauma
Coagulation of blood vessels
Minimal downtime
Fewer risks and complications
Quick recovery