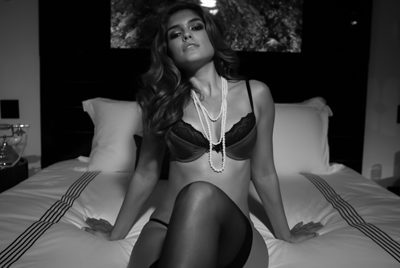 CoolSculpting is one of the latest innovations in the fat reduction technologies. This non-invasive device by Zeltique Aesthetics gets rid of stubborn fat deposits in various areas by freezing them. While it was introduced to treat the abdomen, thighs and flanks, this novel technology got a boost when the FDA recently approved it to treat a double chin. Fat under the chin and contours the neck is safely and effectively addressed using a special mini applicator, which means that there is no surgery or injections involved.
Safe and Effective Non-invasive Cosmetic Procedure
Double chin fat is a major aesthetic concern among men and women as excessive adipose tissue in this area is not at all responsive to diet and exercise. CoolSculpting Zeltiq is an effective alternative to invasive treatments. NYC plastic surgeons are experts in performing the this innovative procedure and can provide noticeable, long-lasting results and with no downtime.
The device works on advanced cooling technology (cryolipolysis). This specially designed cooling applicator is placed on the treatment site and precisely controlled cooling is delivered to gently and effectively target the fat cells underneath the skin. Only the fat cells are frozen and the procedure does not harm the surrounding tissues. Once crystallized, the fat cells are removed naturally by the body's metabolic processes.
Unlike larger areas which are addressed using a large device, a more delicate, scaled-down applicator has been developed for double chin treatment. The procedure, which involves the housing of the fat cells in the miniaturized applicator, takes about an hour to perform. On completion, the frozen fat cells appear as a butter-shaped cube underneath the chin which the plastic surgeon can gently massage away. In addition to destroying the fat, the highlight of the procedure is that it does not aggravate the nerves located along the jawline.
Benefits of Choosing CoolSculpting to Address Chin Fat
As it does not require anesthesia, you remain wide awake and comfortable during the treatment. The notable benefits of choosing this non-invasive procedure for fat reduction include:
Short duration – takes just about one hour
No knives and suction hoses
No needles
No surgical incisions and scars
Resume normal activities right after the procedure
Results in just 1-2 visits
In a recent clinical study using the new CoolMini™ applicator, 83% of patients were satisfied with their results and 8 out of 10 patients would recommend the procedure. You can opt for more procedures after two or four months after the initial treatment to achieve more fat reduction.