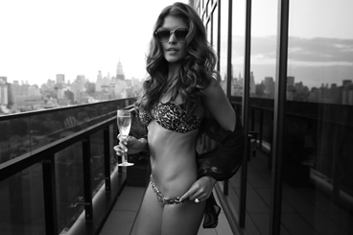 Unwanted fat in certain areas of the body do not respond to even rigorous diets and exercise. Liposuction surgery can help, but many men and women are not willing to go under the knife to meet their aesthetic goals. CoolSculpting could be the ideal option in such cases. This is an advanced non-invasive body contouring solution available in leading NYC plastic surgery practices which eliminates stubborn fat by freezing it. FDA-cleared, this fat reduction technique helps the right candidates to achieve an attractive body profile without the complications of invasive surgery.
The device works on cryolipolysis which relies on controlled cooling to destroy fat deposits gently and painlessly. The procedure is simple. The surgeon places the specifically designed cooling applicator on the treatment site.The controlled cooling technology targets only the fat depositsand destroys them. The dead cells are removed from the bodyduring the course of a few weeks viathe body's natural metabolic process. So no suctioning is needed to remove fat.The only sensations that patients experience during the treatment are intense cold and deep pulling and sensations of tugging and pinching in the treatment area due to the vacuum pressure.
CoolSculpting is specially designed to treat difficult areas such as abdomen, flank (love handles), inner thighs and outer thighs. For double chin correction, a more delicate, scaled-down applicator- CoolMini™ is used.
Compared to other fat reduction methods, CoolSculpting offers unique benefits:
Safe, precise, controlled and effective
Noticeable reduction of fat with a single procedure
No knives and suction hoses
No needles and anesthetic
No surgical incisions and scars
Stay relaxed during the treatment
Permanent results
To improve outcomes, the surgeon may recommend an additional procedure in two to four months time after the initial treatment to improve outcomes. As there are no cuts and stitches involved, the procedure involves virtually no downtime.