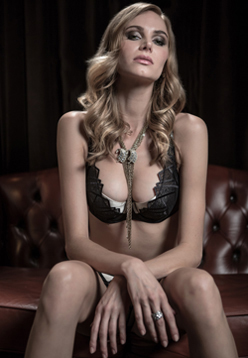 One of the latest innovations that are revolutionizing the world of cosmetic treatments, KYBELLA is the first non-surgical treatment for a double chin. Expert plastic surgeons offer Kybella in NYC to treat submental fat, improve the neck region and provide more definition to the natural jaw line. Though this breakthrough procedure is a viable option to liposuction for the hard-to-treat chin area, patients have many questions about the procedure. Here are the answers to frequently asked questions about KYBELLA in NYC:
What is submental fat or fullness

Submental fullness, commonly referred to as a "double chin" is the condition of having an extra fullness beneath the chin. This excess fat under the chin can occur in both men and women due to factors such as aging, weight gain, genetics, and poor posture. According to a 2015 survey conducted by the American Society for Dermatologic Surgery (ASDS), a double chin is a concern that affects 67% of Americans. Fitness experts recommend many types of exercises to address the issue, but at sometimes, no matter how much you exercise or diet, the condition may not resolve. Cosmetic surgery can provide the answer in such situations.

What is KYBELLA?

KYBELLAis the latest cosmetic treatment for a double chin or submental fullness. While neck liposuction can also get rid of this submental fat, it involves incisions and down time. The first and only FDA-approved double-chin injectable treatment, KYBELLA can address this concern without surgery. Performed by skilled surgeons, KYBELLA double chin treatment offers patients the same advantages as surgery but without the scarring and lengthy recovery time.

Am I good candidate for the treatment?

You may be a good candidate for Kybella, if you:

Have moderate to severe fat underneath the chin or in the upper neck region
Have already tried rigorous diets and strenuous workout but failed miserably to shake the bulge under your chin
Lead a busy lifestyle and don't have the time to spare for cosmetic surgery
Are relatively fit and healthy


Kybella injection would not be the right option if you:

Have an infection in the treatment area
Have lax skin of the neck or a significant deflation of the neck, related to weight loss with demarcated platysmal bands
Have a deep underbite and a small chin with a very oblique chin-neck angle
Are pregnant or planning to become pregnant
Are breastfeeding


However, the key to obtaining optimal results and patient satisfaction is through ideal patient selection. Only a skilled and experienced plastic surgeon can determine if you are the right candidate for Kybella injections and also administer the injections rightly and safely to help you achieve the most favorable outcome.

How does this injectable treatment work?

KYBELLA contains synthetic deoxycholic acid, a naturally occurring molecule in the body that aids in the breakdown and absorption of dietary fat. When injected into the fat beneath the chin, KYBELLA destroys the fat cells, and once destroyed, these cells can no longer store or accumulate fat. This results in a noticeable reduction in submental fullness and accordingly, an improved chin profile.

What is the difference between KYBELLA double chin treatment and chin liposuction?

KYBELLA is a non-surgical solution to the double chin and treats small fat pockets without surgery, whereas chin liposuction can be invasive or minimally-invasive.

Non-surgical KYBELLA treatment involves only limited downtime and hardly any pain, allowing you to return to your routine activities in no time at all. Liposuction is an invasive surgical procedure that comes with some additional risks. Since you would be administered anesthesia, recovery time following liposuction also tends to be longer and can also leave a small scar in the area. An experienced plastic surgeon will evaluate patients carefully to determine which procedure will work best for them.

What is this treatment like and how many treatments will I need?

KYBELLA double chin treatment is typically a 15 to 20 minute in-office treatment session, with injections taking only 5 minutes. This treatment can be thought of as a "lunchtime neck lift". In 2 to 4 treatments, patients can experience visible contouring of their chin profile and up to 6 treatments may be needed for optimal results.

What is recovery like after Kybella injections?

Recovery time and downtime are much quicker and easier compared to invasive chin liposuction surgery as this injectable treatment does not require anesthesia or incisions. Though the procedure is non-surgical, some bruising and swelling can be expected, but does not last long. Swelling usually lasts about 20 to 28 hours after the procedure, and will most likely go away after 48 hours. However, the time taken for swelling to subside actually depends on the dose you receive and your skin. For most patients, swelling and bruising resolve after a few days. Recovery is relatively fast and patients are advised to avoid strenuous activity for the first 48 hours.

How long do results from Kybella injections last?

Visible results can be seen 3-4 weeks post procedure. When injected into fat under the chin, KYBELLA causes the destruction of fat cells and once destroyed, those cells cannot store or accumulate fat. So after reaching your aesthetic goals, further treatment shouldn't be needed. However, maintaining your ideal weight is necessary to continue to enjoy the results of your treatment. Weight after Kybella treatment may lead to the buildup of new fat cells in the chin area.
In a reliable AAAASF-accredited plastic surgery practice offering KYBELLA in NYC, you can expect end-to-end care and support all through the treatment, right from initial consultation up to full recovery. A reliable surgeon will administer the injections correctly, helping you achieve your goal of an improved chin profile safely and effectively.