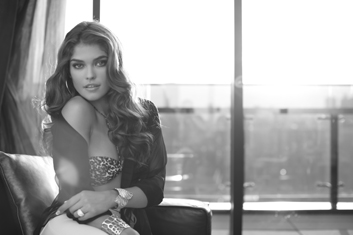 Natural aging, skin type, gravity, sun exposure and other environmental aspects, facial movement, and routine skin care are among the many factors that cause folds, wrinkles, lines and creases to form on the face. While the process is natural, facial aging can make many people less confident or even feel they have aged too fast. Fortunately, cosmetic surgery provides the answer. A Manhattan facelift, for instance, can take years off your face by eliminating lines, folds, wrinkles and sagging skin.
If you are considering a facelift for a big event or for a celebration that's coming up, make sure you do some planning.  It's important to know how to time the procedure. Though you might see immediate changes, facelift results will continue to improve and optimal results may be seen only several months after the treatment. So you have to make sure that you are healed and ready to reveal your changes in time for the big day. For instance, if you are looking for a facial rejuvenation before the New Year, you should consider having facelift during the fourth week of September, as you would need two or three months to see the final results. The American Board of Cosmetic Surgery recommends the following timings for facelift surgery before various events:
First week of October for Valentine's Day
Second week of February for the Class Reunion
Third week of March for Independence Day
Second week of August for Thanksgiving
Second week of September for Christmas
A facelift can improve visible signs of aging in the face and neck such as mid-face sagging, lower eyelids creases, creases along the nose extending to the corner of the mouth (nasolabial folds), facial fat, jowls developing in the cheeks and jaw, and double chin.  In an established NYC plastic surgery practice, patients can choose between surgical and minimally invasive facelifts based on their needs.
Conventional facelifts involve the use of various surgical techniques to improve the visible signs of aging in the face and neck. Surgery involves incisions, which are closed with sutures or skin adhesives. However, while a conventional facelift in NYC or liposuction treatment can improve facial appearance, but not everyone would benefit from these procedures. For example, "treatment gap patients" are those who do not have bad enough skin for a facelift and not good enough skin elasticity for liposuction. Similarly, not everyone would want to go under the knife for facial contouring. Today's cutting-edge, minimally-invasive facelift procedures are the ideal option for such patients. Unlike invasive surgery, modern, innovative facelift techniques are subtle and can be customized to suit the needs of the individual patient. These innovative techniques allow cosmetic surgeons to provide attractive, natural-looking outcomes with hardly any surgical trauma and downtime.
Minimally invasive facelift procedures use extremely small incisions, usually placed subtly behind the ears and under the chin. Modern minimally-invasive techniques are performed using the following modalities: BodyTite™ (radiofrequency assisted), Smartlipo Triplex (laser assisted) and VASERlipo (ultrasound assisted). These modalities are less intimidating for patients and can provide very natural-looking results when performed by a skilled plastic surgeon.
Another one-time facial contouring procedure that can address facial issues and rejuvenate the face and neck area safely and effectively is EmbraceRF. Invented by plastic surgeons in NYC with extensive experience in performing radiofrequency-assisted treatments, this nonsurgical procedure treats skin laxity and excess fat accumulation in the face and neck area caused by factors such as aging, genetics, weight gain and loss, sun exposure and gravity. EmbraceRF combines radiofrequency-assisted FaceTite and Morpheus8, a new FDA-approved technology for "subdermal adipose sculpting" or strategic fat remodeling. It allows the surgeon to preserve fat and tighten skin or remold the fat to improve definition of the jaw line, jowls and neck, while retaining the fullness necessary to maintain a youthful appearance. With EmbraceRF, women and men in their thirties and up can expect surgical-like results. What's makes this scarless facial procedure attractive for many people is that it can provide results similar to a conventional facelift, but with much shorter recovery time. Concerns relating to skin tone and texture imperfections can be addressed by nonsurgical procedures such as Botox, dermal fillers and laser resurfacing.