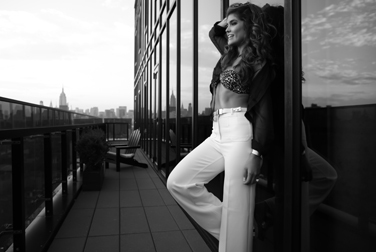 When it comes to body contouring, there are lots of techniques and procedures available to help you accomplish your aesthetic goals. Conventional methods involve invasive surgery to remove excess fat. But now, people don't want to undergo knife to get rid of those bulges. Fortunately, advancements in the field of plastic surgery have resulted in innovative noninvasive techniques such as CoolSculpting NYC which destroys fat cells by freezing them. Nonsurgical modalities employ ultrasound or radiofrequency energy to melt and remove fat. Popular options include BodyFX, Liposonix, VASERshape, Vanquish, Fractora, and Kybella. They involve minimal surgical trauma and shorter downtime than traditional procedures. But many people ask: do these nonsurgical body sculpting techniques really work? Are they safe and are results are permanent?
These novel nonsurgical body contouring procedures are considered effective for healthy people who are close to their ideal body weight. This is because these procedures work well for small to moderate trouble spots where excess fat is present. They are ideal for treating areas such as the upper and lower abdomen, back, and inner thighs.
Though their prime intention is to remove fat cells, these modalities use different methods to help men and women achieve their body contouring goals. CoolSculpting in NYC, a popular procedure among both patients and plastic surgeons, has the ability to address stubborn fat and tighten the skin. It is an effective noninvasive body contouring solution for both men and women who are not willing to go under the knife to meet their aesthetic goals. This FDA-cleared fat reduction technique works on cryolipolysis, a treatment which destroys fat cells by freezing them. It helps people to get in shape by removing excess fat without the need for any surgical incisions. According to the American Society of Plastic Surgeons (ASPS) statistics, procedures that use special technology to "freeze" away fat without surgery increased 7% from 2016.
Like fat freezing, ultrasound and radiofrequency techniques are also popular options to get rid of stubborn fat. Liposonix and VASERshape employ ultrasound energy to remove fat easily, quickly and effectively without harming the skin or surrounding tissues. VASERshape can effectively treat a wide range of body types and body areas below the neck such as the arms, abdomen, flanks, hips, buttocks and thighs. Vanquish and Fractora use radiofrequency energy for effective fat removal. Vanquish is designed for painless and lasting fat reduction. It can effectively remove fat from the abdomen and love handles. Fractora wrinkle treatment slows down the effects of aging and restores the youthful look of the skin. It can improve wrinkles, scars and skin tone in areas such as the lower eyelid, upper eyelid, smile lines, cheeks, mouth and neck. Kybella in NYC is a injectable treatment to reduce chin fat and achieve a sculpted jawline. This is the first and only double-chin injectable treatment.
The benefits of the nonsurgical fat reduction procedures are:
No incisions required
Effective in reducing stubborn areas of fat
Outpatient treatment with little to no downtime and minimal discomfort
Minimal bruising, swelling and pain
Minimal risks of post-procedure complications such as infection
Short recovery time
Quick return to normal activities
However, nonsurgical fat removal will work only for the right patient who have less amount of fat to remove or if surgery is not possible. It is also important not to compare nonsurgical procedure results with traditional liposuction which can remove larger amounts of excess fat and produce more dramatic results.
To determine if you qualify for a nonsurgical procedure like Kybella or fat freezing in NYC, consult a plastic surgeon who is experienced in using these techniques. If you are a good candidate, a skilled surgeon can provide you with optimal results.