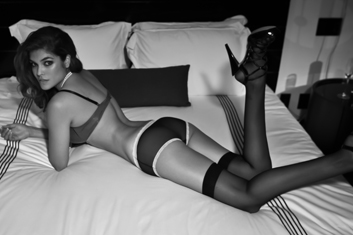 The Brazilian Butt Lift (BBL) is a buttock augmentation procedure that enhances and improves a woman's buttocks by using her own fat. The procedure, which involves liposuction and fat transfer, can provide you with fuller, curvier, and perkier buttocks. Leading plastic surgery practices offering Brazilian Butt Lift in NYC provide customized solutions to help patients achieve their specific goals.
In order to achieve optimal results, you need to choose a qualified, experienced and skilled plastic surgeon. This is also crucial for your overall safety as the fat has to be injected at the right depth to avoid complications. Choosing a surgeon who is an expert in performing liposuction is important, as if the fat removal is not performed properly, it can result in bumps and deformities. In addition, a skilled surgeon can achieve the right balance between the removal and addition of fat to create a beautifully shaped butt with a smaller waist.
Leading plastic surgery practices post before and after photos of BBL patients on the website to help potential candidate evaluate the quality of their surgeon's work. During consultation, you need to ask the following questions to your surgeon to get the complete picture of his/her experience, qualifications, and what you can expect.
Where will my surgery be performed?
It is necessary to have the surgery in a hospital or in an accredited outpatient surgery center that has been certified for patient safety by the American Association for the Accreditation of Ambulatory Surgery Facilities (AAAASF).
Can I see before and after photos of your BBL patients?
You should ask your surgeon to show the before and after photos or videos of real BBL patients.  You must pay special attention to those patients who have similar features or physique like you. This will help you to get an idea of how your surgeon will customize the procedure according to your body type.
What will be expected of me before the procedure to ensure the best results?
You need to take certain steps before and after surgery to ensure the best results. You should stop smoking. You need to take time off from work for smooth recovery. You need to be at or near to your ideal weight. If not, you may have to reconsider your surgery.
What sort of anesthesia can I expect during my procedure?
General anesthesia is required for larger areas of liposuction and higher volume of fat transfer due to the relatively large area of harvest sites to be performed and because a large amount of fat transfer is necessary to maintain a maximum result. However, NYC plastic surgeons have introduced new concept – a small to moderate size BBL under local anesthesia (BBLULA). This can be performed safely and effectively with minimal pain by a surgeon who is experienced in this technique.
What does recovery involve and how long will it take?
You need to know what to expect after surgery, how long the recovery period will last, and what it will involve. For smooth recovery and optimal results, you need to take proper care of your body after the procedure and follow your surgeon's instructions. You should arrange for someone to drive you to and from your surgery and stay with you for 24 hours after your procedure.
How will follow-up care and visits be handled?
Recovery care is imperative for the successful outcome. Make sure that the surgeon you choose is dedicated to providing you with best post-op follow-up care.
If you are planning to undergo BBL in NYC, then choose an AAAASF- accredited plastic surgery practice in NYC that has surgeons who have extensive expertise in the procedure. A reliable surgeon will perform a careful patient evaluation before they recommend the treatment. A skilled NYC plastic surgeon will use advanced technology and the latest techniques to perform BBL. and will also provide dedicated post-op follow-up care. It is important to have a positive outlook and   realistic expectations about the procedure's outcome.